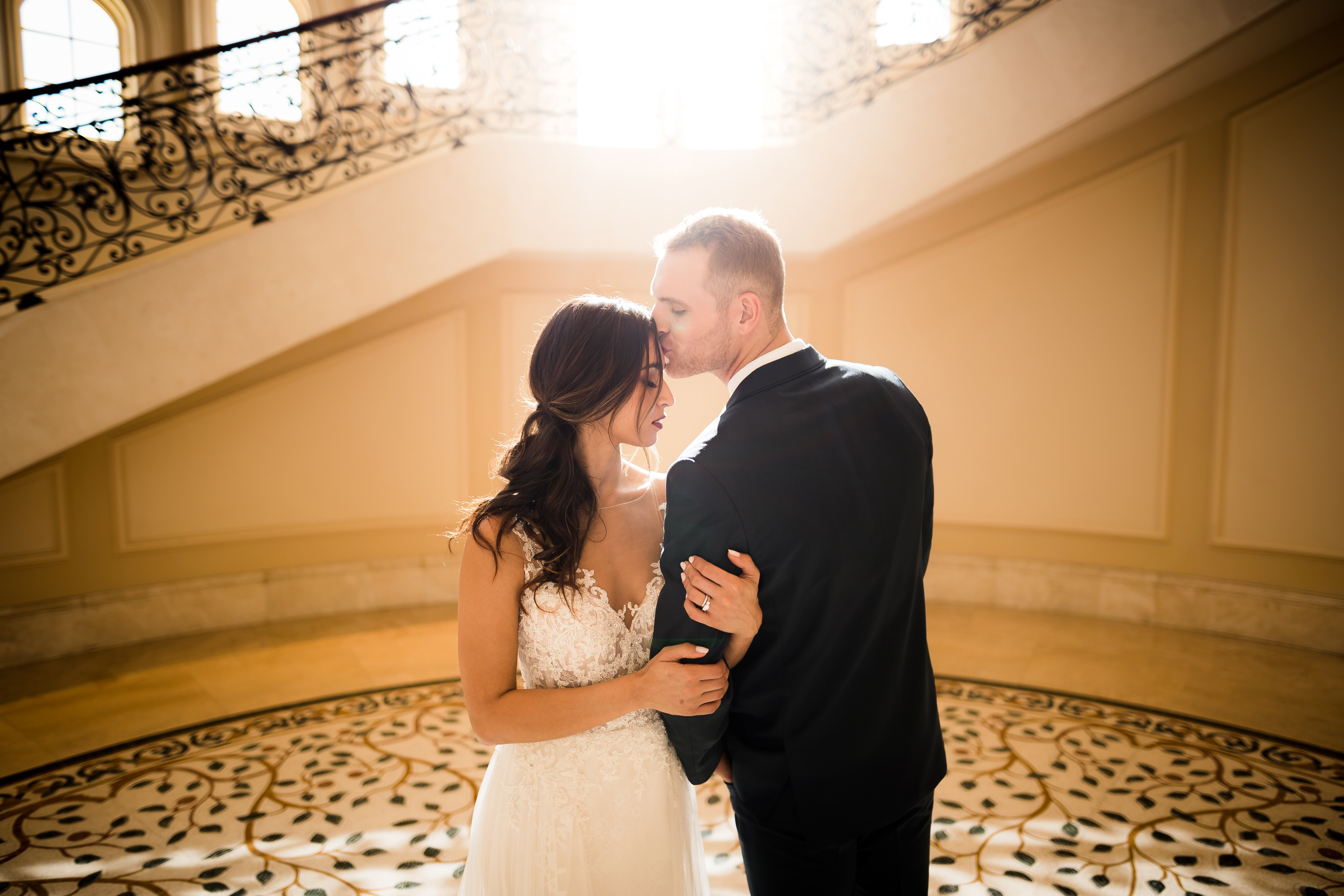 In our other articles and videos, we've previously demonstrated how to Recreate Golden Hour as well as how to recreate the sun and enhance bright and airy portraiture.
While filming for the latest installment of the Wedding Workshop, we showed you, via Facebook Live, my latest method to imitate sunlight to create interesting and dynamic imagery by using only one off-camera flash. Check it out here:
If you're unable to see the video above, please click on the direct link to our SLR Lounge Facebook Post Here.
During the second day of filming our Wedding Workshop at the Monarch Beach Resort, we took our couple into the famous, and oft-photographed grand staircase. As beautiful as the room is, depending on the time of day, you may not always have that lovely backlighting to work with. So for these images, I placed the couple in the middle of the rotunda and set up a flash high above and behind them, where it kind of blends into the doorway. We used a MagMod grid to get more control of the light to get the feeling that the sun is coming through the window.
Using my Canon 1Dx II and Sigma 35mm ART at 1/200th, f/1.4 and low ISO, this is the image I get without the light.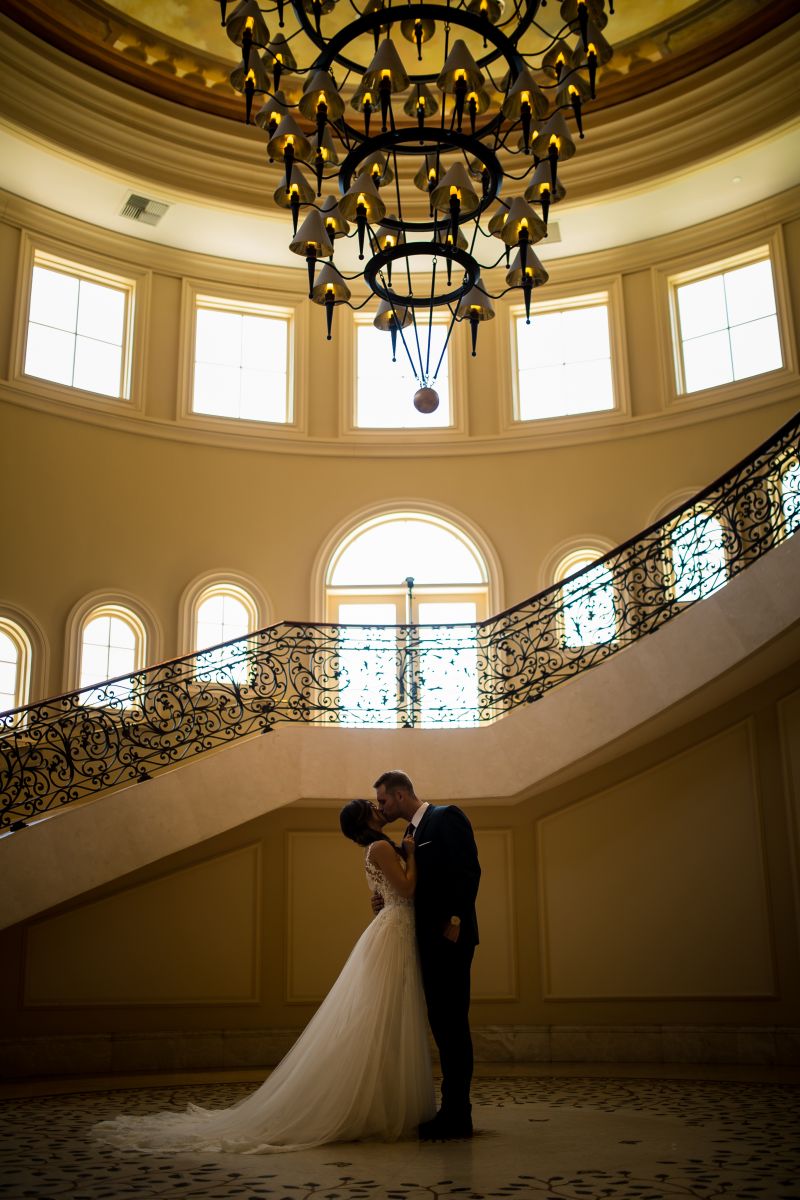 Then we turn on the Phottix Mitros Plus transmitter set at full power, adjust our subjects and take the image again. This time, our image has this beautiful sun-kissed looked where it looks like the light is pouring in from the windows, creating shadows on the ground and makes for a much more dynamic and interesting photo.
The above clip is one of the many lessons that will be taught in the Couples Session section of the new Wedding Workshop. More about the workshop below.
The Wedding Workshop
We're in the midst of creating the best, most comprehensive Wedding Workshop on the market. We've already released part 1, which teaches you our framework for creating happy clients who rave about your business, and help you book more clients. We've finished filming the other parts, including Groom Prep, Bride Prep, Ceremony Coverage, Reception Coverage and much more, all to be released soon.
Join Premium
If you want to access Part 1 of the Wedding Workshop become a Premium Member to stream it now and all the other workshops in our library or purchase it in the SLR Lounge Store here.