Welcome to Time Out with Tanya, where I've put my fast paced graphic design career on hold in favor of adventures in motherhood. I'm capturing every moment on camera and you can come along, if you'd like. Sign up for my weekly email here so you'll never miss a Time Out.
My interview today is with Lisa Tichané of Tout Petit Pixel, which means Tiny Little Pixel in French. She specializes in lifestyle children photography in Marseilles and the Provence areas of France and will be teaching one of the workshops I'm attending at Click Away this fall. I admire the carefree, authentic style of her portraiture.
Hi Lisa. Tell me about yourself and your business.
I am a real Frenchie, born and raised in France where I still live and work, nearby the Mediterranean sea. At home, I am surrounded by boys (a 2-year-old, a 7-year-old and a 10-year old… not to mention the 36-year-old I share my life with!!) and simply couldn't be happier. Life is often crazy and wild, but always joyful and never boring… isn't that a good definition of happiness?
My photography says a lot about me: I love laughter, carefreeness, energy, being goofy with my boys. I'm also a busy bee. I always have hundreds of projects in my head. Whenever I feel like it should be time to relax and do nothing, it's always postponed to the next day haha!
I run a personal project on my blog called "Chasse au sérieux" (War on seriousness) that says a lot about the way I see the world.
On the professional side, I am a full-time children and family photographer. My sessions are 100% lifestyle, fun and relaxed with a definite cheeky side. I love photographing movement, laughter and parent/child interaction.
I'm also a Mentor at ClickinMoms. I'm an instructor for their Capturing Joy workshop and one of the instructors of the Foundations of Composition workshop.
Tell me about your journey to becoming a photographer.
It was a long and slow journey. In high school I was a member of the photo club. We would develop film during lunch hour. It was fun! I became really serious about photography when I bought my first film SLR 12 years ago. I was shooting in B&W only because I thought that was what "real" photographers should do. I was such a snob!
Later on, I took the plunge and bought my first DSLR. It was such a turning point!! Suddenly, I could experiment to my heart's content without worrying about the cost of ruined rolls of film. Such freedom! I grew by leaps and bounds after that.
I spent hundreds of hours on the web looking for photography tutorials. This is when I found ClickinMoms 5 years ago. The rest is history!
What's in your camera bag?
I've always been a Canon shooter. My main body is a Canon 5D Mark III. I still have my faithful Mark II as second body.
I work with 4 lenses:
Canon 35mm f/1.4L This is by far my favorite! It's tack sharp and incredibly fast. It's such a fabulous lifestyle lens, I love to use it indoors.

Canon 24-70mm f/2.8 I have a love/hate relationship with that lens. It is definitely not my *best* lens (it's very unharp at 24mm which drives me crazy), but it's on my camera 80% of the time when I shoot small kids outside. You just can't beat the 24-70mm when you are chasing a toddler around. I don't know how many times I would have missed my favorite shot in a session, if I hadn't been able to change my focal length in a fraction of seconds. Quickly zooming in and out allows me to get most of the shots I deeply cherish in my portfolio: the ones that involve unexpected movement and a sudden burst of emotion.

Canon 50mm f/1.4 My very first prime lens! I don't use it as much as I used to now that I have the 35L, but it's such a reliable and sharp little lens.
Canon 135mm f/2L This lens is a DREAM. The bokeh of this lens is unbeatable. I love the compression too! I don't use it much because it's doen't fit my shooting style (I interact a lot with my subjects, so it works better if I'm close to them), but as far as image quality is concerned it's definitely my best lens.
Canon 580 EX Speedlite I use this only when I really have to, but it has saved my life more than once when shooting in very dark client homes!
I also own a Lensbaby Composer Pro with a Sweet 35 lens. It's a fun lens to get out of a creative rut! I only use it for personal images, though.
Is there anything you wish was in your camera bag?
Oh yes, too many things. My next purchase will be the Canon 16-35mm f/2.8L II. I can't wait to play with the very wide angle possibilities, it looks like such a fun lens!!
What's the biggest challenge you have faced as a photographer and how have you overcome it? Or are you still working through it?
Oh, challenges! I could talk about them for hours, I feel like I've faced so many of them!
A big one was combining a full-time job and my photography business when I was still testing the waters to see if it could work. I almost went nuts, I was working day and night. Another challenge was being brave enough to finally dump my day job to go full-time with photography. It was exciting but so scary (and several years later, it still is haha!).
Another tricky challenge was to follow my heart without caring about what others are doing. I've spent sooo much time taking pictures I hated because I thought that I was supposed to do it that way. Posed family portraits for example, or even worse, posed newborns. I strongly, deeply hate posing newborns. I almost decided that I would stop doing newborn sessions because I was starting to feel sick in my stomach each time a potential client was contacting me. Until I finally was brave enough to embrace my own style, and switch to 100% lifestyle sessions. What a relief!! I now thoroughly enjoy these sessions, and feel excited every time I book a new one.
It's an everyday fight: trying to stick to what makes ME happy, even if it's not trendy right now, even if it doesn't look like "the thing to do."
How did you become involved with Clickin Moms?
I found ClickinMoms while looking for specific resources on children's photography.
Children had always been my favorite subjects, even before I had kids myself. I was fascinated by their energy and authenticity. I badly wanted to bottle up their joy and laughter! But I quickly discovered that photographing kids was technically challenging (to say the least!) so I wanted to learn.
I very clearly remember the day I found ClickinMoms. I was like a kid on Christmas morning! Hundreds of tutorials answering every single one of my questions, and a huge community ready to help me grow. I was squealing with excitement! I spent countless hours reading, absorbing, practicing. I took several workshops there, they opened a whole new world for me!
I should definitely blame ClickinMoms for making me make the crazy decision to become a professional photographer. I had never thought of photography as anything more than a fabulous hobby…until I became a CM member. Without the support of this fabulous community, I would never have been brave enough to take the plunge!
One day I decided that it was time to give back, so I applied to be a Mentor and be able to help other aspiring photographers. Then I became a workshop instructor myself. What an amazing journey it has been!
The best thing is that I'm still learning everyday. And making friends in the process. Can you tell how lucky I feel?
What courses will you be teaching at Click Away and what can attendants expect from your classes?
I'm teaching a class called "Photographing Families: Getting the Parents on Your Side". The topic of this class comes from a question I'm very often asked: How do you get such happy pictures during your family sessions? I strongly believe that the magical key to family portraiture is to successfully manage the parents, not the kids! It's all about preparing the parents before the session, and tactfully guiding them through the shooting to get a smooth, stress-free session. This is one of my favorite topics, so I'm really excited to speak about it!
I will also take part in the Children and Family Discussion Panel (along with Joy Prouty, Chalonda Shaddock and Melissa Stottmann). We will speak about how to stand out in a crowded market, but also more generally how to run children & family sessions in a very natural, authentic style. There will be ample time for questions from the audience!
Last but not least, I will be holding an "open book" session. The title says it all: ask away, and I'll be happy to share anything you want to learn from me!
I have to admit that I am insanely excited about ClickAway. I will finally be able to meet photographers I've been friends with for many years, and who have become a second family to me. Be prepared to see me cry!
I am also so excited for ClickAway and can't wait to take Lisa's class about getting the parents on my side! If you want to connect with Lisa, check out her work on Facebook and Google+. Read my other interviews with ClickinMoms mentors by clicking here.
CREDITS: Photographs by Lisa Tichané are copyrighted and have been used with permission for SLR Lounge. Do not copy, modify or re-post this article or images without express permission from SLR Lounge and the artist.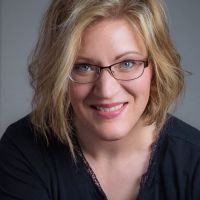 Tanya Goodall Smith
Tanya is the owner of WorkStory Branding Photography in Spokane, WA. Businesses hire her to create story-telling content that sells their high end products and services. She also teachings photographers her unique business model for making serious money as a corporate and personal branding photographer. Find her at
workstoryphotography.com
and
workstoryeducation.com