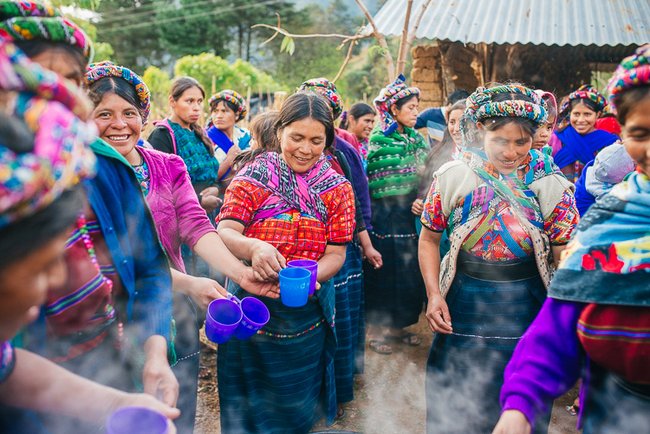 Welcome to Time Out with Tanya, where I've put my fast paced graphic design career on hold in favor of adventures in motherhood. I'm capturing every moment on camera and you can come along, if you'd like. Sign up for my weekly email here so you'll never miss a Time Out.
Every morning I wake up, walk to the double sink vanity in my master bathroom and take a drink of fresh clean water that instantly appears from a faucet. I'm assuming most of you who are reading this do the same, and have plenty of clean water for washing hands, dishes and laundry, not to mention prepare food. Many others in our world do not have this convenience. Dare I call it a luxury?
Andy Stenz is a wedding and landscape photographer based near Milwaukee, Wisconsin. He's been a full-time photographer since early 2010 and quit his job at an ad agency so he'd have more flexibility with his time. Time to do what? Go golfing? No, to help bring clean water to those without. Find out more in my fascinating interview with Andy…
Tell me about yourself, your project and organization.
After reading the book No Opportunity Wasted by Phil Keoghan (the host of The Amazing Race on CBS) I decided I wanted to push my limits and do so for the good of someone else. So in 2011 I decided I was going to walk across the state of Wisconsin to raise money for Living Water International, a non-profit dedicated to bringing clean water to people around the world who need it most.
I named my 235 mile journey the Walk for Clean Water and set the dates for the walk to be in May to June of 2012.
Through the walk and my subsequent trip to Guatemala to assist on and document a well drill, I was able to raise $25k (which is enough for 5 wells and brings water to over 500 people). The wells drilled with this money were in India and Central America.
What difference can you make as a photographer and how can other photographers get involved?
To be able to share of my time because of my flexible schedule was huge. On the trip itself, I was able to be constantly online, photographing and sharing my journey. That allowed for me to be able to share the story with many.
One of the most meaningful parts of this journey for me was going to Guatemala in Dec 2013 and documenting a well drill. Through that I was able to share the story of the beautiful people in need of such a basic aspect of life. We worked with the Mam, a Mayan population in the Highlands of Guatemala and they were the most hard working and hospitable people I've ever met.
Being able to share that with my supporters, with many more online through Facebook and Instagram, and then be able to provide the NGO with quality work they can use for their collateral material, all provide opportunities for more and more people to see the need and respond with their own giving.
I would encourage other photographers to share their gifts with causes that are meaningful to their heart. Our ability to share a visual story can help bring in new donors and increase awareness of many issues.
How did you get started? Why this organization?
I picked Living Water because the idea of people walking miles and miles every day just to get access to dirty pond water which makes them ill, makes me ill. It was an organization that my wife, Jessica, and I had supported for years and it just seemed to fit well.
Living Water has been around for 25+ years and has drilled wells all over the world. They have a solid record of bringing water to those in the most need.
What's in your camera bag for your charitable work? Do you use different gear than you do for your portrait and wedding work?
Traveling internationally often necessitates a smaller gear bag for me. I travel with my Nikon D600 and a few lenses (I love the Nikon 28mm f/1.8 G, Nikon 50mm f/1.8 and Nikon 85mm f/1.8, as they are light and cheaper (in case things were to get damaged or lost).


One of the more enjoyable parts of this trip was when I did family portraits for the people in the village. I brought a Polaroid Pogo printer and was able to leave prints for the families, which was a huge gift to them as they either 1) had never had a family photo before or 2) had a family member working in a far away country who they wanted to send the print to. There were tears and excitement when I handed them out (from both them and me!)
What challenges have you run into and how did you solve them?
One of the biggest challenges at first was the locals being afraid of having their photo taken. If nothing else it was very strange for them to have a camera around. After I shared with them some prints from the Pogo printer, I couldn't keep most of them away from asking for more photos! Since some of them only spoke an ancient Mayan dialect, which I unfortunately don't speak, there was a lot of patience, hand gestures and smiles.
A smile goes a long way in any culture.
What is your vision for the future of this work?
I had wanted to produce a book of the interaction humans have with water around the world, plus the story of the drilling of this well, with the profits going to clean water projects. It's been on the back burner for a while. As I'm not sure which direction to go with it (a kickstarter campaign, a blurb buy-option, etc).
Are you as inspired by Andy's selflessness and passion for helping others have easier access to clean water as I am? Connect with him on Facebook and Instagram. And if anyone has any ideas for helping him get a jump start on that book project, contact him.
For more ideas on how to use your photography skills for good, check out the following articles:
SERVICE TRIP TO NEPAL ORPHANAGE CHANGES PHOTOGRAPHER'S PERSPECTIVE
3 REASONS TO DONATE YOUR TIME TO NON PROFITS
USING PHOTOGRAPHY TO SAVE THE WORLD, ONE PERSON AT A TIME
CREDITS: Photographs by Andy Stenz are copyrighted and have been used with permission for SLR Lounge. Do not copy, modify or re-post this article or images without express permission from SLR Lounge and the artist.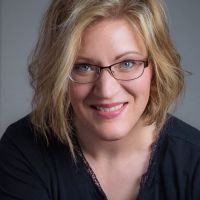 Tanya Goodall Smith
Tanya is the owner of WorkStory Branding Photography in Spokane, WA. Businesses hire her to create story-telling content that sells their high end products and services. She also teachings photographers her unique business model for making serious money as a corporate and personal branding photographer. Find her at
workstoryphotography.com
and
workstoryeducation.com