Wacom tablets are one of the essential pieces of kit I suggest to have in your arsenal, no matter how much of a fledgling photographer you are. Frankly, in a creative industry where everyone is incorporating retouching into their process, you must as well, though to what degree is up for debate. And we've said, with frequency and with no diminutive amount of stress, how much a Wacom tablet will improve speed, accuracy, and quality of your workflow.
So, since we've established that really, you must use one, the question is which do you get? Wacom's tablet line covers a skill and price spread as wide as the skill and pay grade between Roger Federer, and your local youth tennis group. Perhaps somewhat strangely. I tend to recommend one that costs around $80 for most photographers, the Intuos Pen & Touch Small. You can read our full review of it here, and also of its much larger brother the Intuos Pro Large here.
But, if neither of those will do, there's always the Cintiq Line, which offer a unparalleled amount control, and ability, and Wacom has just introduced 2 new ones, which are the most powerful in the company's 30 year history: the Cintiq 27QHD and Cintiq Companion 2.
Cintiq 27QHD
The Cintiq 27QHD has a palatial 27 inches of screen real estate to play with, while keeping a slim profile and built in stand. It has edge-to-edge glass and Wacom refers to it as a digital art desk. That's a good description given the size and 2.5K display that handles 97% of the AdobeRGB color space. The move away from having the express keys actually on the surface is a big move, but the functionality has not been lost since the express keys now come in the form of an Express Key Remote. The remote has a three-mode touch ring, and 16 customizable buttons.
Despite its size, it is still lighter than its predecessor, the Cintiq 24HD, and capable of standing on its own (though you can get a separate Ergo Stand for it for $399). For those who already have previous stands, they will work with this too. Even without the stand, however, it comes with 5 USDB3 ports for you to connect peripherals to. If you've decided this is the one for you, and you're ready for a wallet shriveling experience, you can have the Cintiq 27QHD Pen for $2299.99, and the Cintiq 27QHD Pen & Touch for $2799.
Cintiq Companion 2
The companion series is likely the best option for the majority of photographers, and Wacom claims the line is really the result of customer feedback. The Companion 2 is smaller, lighter, and generally more powerful than the one it replaces, with a whopping 5 versions to choose from.
It has a 13.3" display that has the same gorgeous 2.5K resolution as its bigger brothers, but with the express keys built in, 2 USB3 ports, SD and Micro SD slots, and a Mini-DisplayPort. This certainly makes sense given the portable nature of the device. What's probably the key new feature is the ability of this Cintiq Companion 2 to be used as a stand alone device, or connected to a PC or MAC when you're staying in one spot.
Coming in at a starting price of $1299.99 and all the way up to $2699.99, it becomes more accessible to more of us. And, if I may interject here, that this would be my suggestion for photographers who want the Cintiq Experience.
Both new models begin shipping next month.
You can read the full press release here, and find out more from Wacom and their entire line on their site.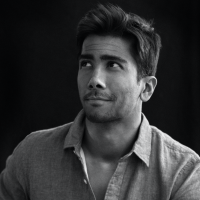 Kishore Sawh
A photographer and writer based in Miami, he can often be found at dog parks, and airports in London and Toronto. He is also a tremendous fan of flossing and the happiest guy around when the company's good.