In an age where retouching is both more prevalent than ever and possibly both better and worse than ever, good retouching is a necessity to be taken seriously. We're often asked about retouching techniques and ultra specifics about the processes, and while that is oh-so-necessary, perhaps the biggest thing you can do for your photo retouching is get yourself a pen tablet. Truly, there is absolutely no substitute.
But they can be pricey (though don't have to be).
Luckily, Wacom has actually dropped the prices for their Intuos Pro line recently, and in addition if you purchase a Intuos Pro Medium or Large tablet right now through September 17th, you get with it a year's Adobe Creative Cloud Photography subscription with it, and that's a value of $120. Adobe's CC Photography plan brings Lightroom, Photoshop, and a large suite of Adobe mobile editing apps, and it's the plan most favored by photographers. With CC you get continual updates and support for new cameras and lenses, and the newest features.
As mentioned, the promotion is being offered for purchases of the Intuos Pro Medium and Intuos Pro Large, not the small. Generally speaking I recommend the smaller tablets for photo work, so my advice would be to go for the Medium. When you're in the throes of retouching and in it for hours, you typically will use smaller movements that don't require you to use the entire active area of the tablet, thus you'd generally scale down that area, negating the need for a large tablet.
I was on the phone to Wacom earlier today as they informed on just how this works. Once you purchase the tablet, you'll need to log onto the Wacom site and register your new unit which will require the serial number and download key. Once you do you'll be walked through the steps of selecting and downloading the provided standard software that comes with your Intuos. At this point you should be provided with the option to select Adobe's Photography plan, whereby you'll be provided a serial number to use to 'purchase' the CC plan.
However, if you purchase an Intuos Pro between now and the 17th, online, and it doesn't get delivered until after, you may need to call Wacom for them to sort you out, though I've been assured they will as long as you have kept your receipt/proof of purchase which will let them know you purchased it within the promotional time, and should make the option available to you.
If you are purchasing this outside of North America, I would recommend you check with Wacom to ensure the validity of this offer in your country.
Get the Intuos Pro Medium here, or the Large here. You can also check out my review of the Intuos Pro Large here.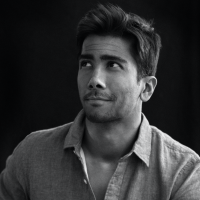 Kishore Sawh
A photographer and writer based in Miami, he can often be found at dog parks, and airports in London and Toronto. He is also a tremendous fan of flossing and the happiest guy around when the company's good.