Wacom has been somewhat quiet in recent months, really only breaking news with a relatively minor revamp to their Intuos line-up, but not they've released something very different with the Wacom MobileStudio Pro line of 'tablet' computers, which are essentially a line of Windows 10 computers housed in a Cintiq-like body, clearly meant for the creative pro who works with 2D, 3D, and CAD applications. They're impressive.
Looking at the spec sheet you'd notice it reads a bit like what you might think of with a powerful laptop, as you can get anywhere up to 16GB of RAM, up to 512GB of flash storage, Nvidia Quadro graphics card, and Core i7 from Intel. But don't be fooled into thinking this is a Surface Pro in disguise with a mark-up, because it's not.
The Surface Pro has its fan-base and rightly so, but it's not in the same league as these new offerings from Wacom in terms of mobile media manipulation. The actual experience and sensitivity and limitations of the screen/stylus combo on Surface computers have been their weak point, but not so with these. The MobileStudio Pros have a 4K (3840×2160 in the 16inch & 2560×1440 2.5K in 13inch) display in either 13 or 16 inch versions, and each has a color gamut that encompasses over 96% of the Adobe RGB gamut.
Of course, this screen is the primary focus of the device, and it's not only as high resolving and broad in coverage as mentioned above, but it's also a touch screen with etched glass, making it have more the feeling of paper when the pen is run over it. And speaking of Pen, the MobileStudio Pros come with the next evolution in Wacom stylus, the Wacom Pro Pen 2.
Wacom's new Pro Pen 2 is supposed to have no discernible lag, no parralax, requires no batteries, no charging, and yet is 4x more accurate and 4x more sensitive. If you've ever used their Intuos Pro line you'll probably struggle to think how much better it could get, but these numbers suggest it's the most natural and powerful Pen experience yet. Consider too, that these devices are able to be made to connect to your Mac or PC and used as you would a Cintiq when you want.
And the price for this power? You're looking at $1399 on the low end and $2,999 on the top, but with variants and options for most somewhere inbetween. From the intial look I'd say photographers and retouchers would suffice nicely with the 13inch MobileStudio Pro i5 128 for $1799. Frankly, I see the toughest competition right now for these to be the Cintiq, which you can buy into for about $1000, and perhaps a Surface Pro or iPa Pro. Hopefully we'll get one into studio to test and give a solid review.
You can check it out here, and can order them here.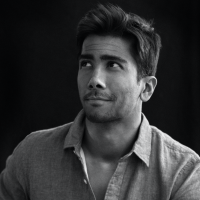 Kishore Sawh
A photographer and writer based in Miami, he can often be found at dog parks, and airports in London and Toronto. He is also a tremendous fan of flossing and the happiest guy around when the company's good.