Back in 2017, Wacom announced the Cintiq Pro 24 and 32-inch displays would be joining their current lineup alongside the 13 and 16-inch models. Both sport a 4K Display with 98 percent Adobe RGB coverage, Pro Pen 2 with 8,192 levels of pressure sensitivity, tilt detection, and an etched glass panel for low parallax.
The displays will be able to connect to any Mac or PC with a single USB-C cable to a USB-C port for both video and data. Perhaps what is most interesting is Wacom's congruent introduction, the new Cintiq Pro Engine.
The new Cintiq Pro Engine is a PC module that integrates into the back of the display, turning the tablets into an all-in-one, semi-portable Windows 10 workstation. The engine features Nvidia's new Quadro P3200, a mobile workstation GPU that sits between a GTX 1050 Ti and GTX 1060, in terms of performance.
"Wacom designs products for the way artists and designers create. They're intuitive, natural and fast and can be used anywhere," says Bob Pette, vice president, Professional Visualization, NVIDIA. "Our new mobile Quadro P3200 packs a ton of graphics power into the new Cintiq and Cintiq Engine Pro, and we're thrilled to have them showcased at our upcoming GPU Technology Conference."
The Cintiq Pro Engine simply slides into a slot on the back of the 24-inch  or 32-inch (when available) Cintiq Pro pen displays. Once added, the Cintiq Pro will become a Windows 10 PC in one of two variations:
Cintiq Pro Engine i5
A quad-core Intel Core i5HQ processor
NVIDIA Quadro P3200 graphics card with 6GB of dedicated GDDR5 RAM
16GB of RAM
A 256GB PCIe Gen3 SSD
WiFi and Bluetooth Connectivity
Cintiq Pro Engine Xeon
An Intel XEON processor
The same NVIDIA Quadro P3200 graphics card with 6GB dedicated GDDR5 RAM
32GB of RAM
A 512GB PCIe Gen3 SSD
Wireless and Bluetooth connectivity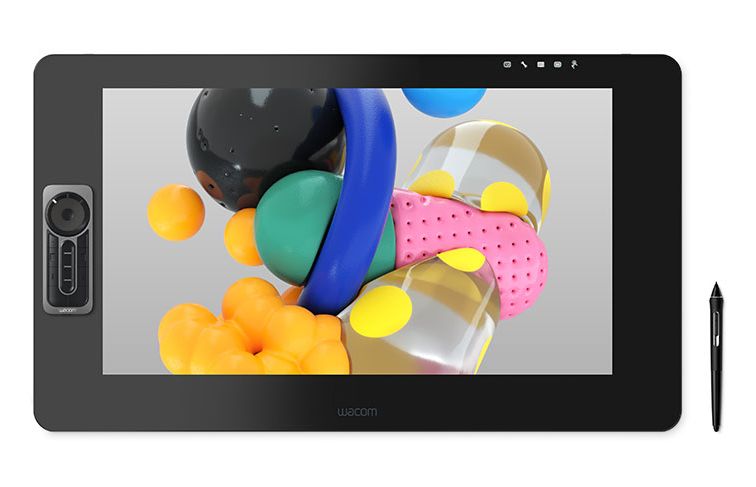 What is more intriguing is that the SSD and RAM inside both modules are upgradable. The modular nature of this system means that you may be able to swap the Cintiq Pro Engine out and move your work between the Cintiq 24-inch and 32-inch displays, seamlessly.
The new Cintiq Pro Engine will be available starting in May in Japan, the US, and 'select countries' in Europe. For the i5 variant, you are looking at $2,499 and the Intel XEON processor is priced at $3,299. The Wacom Cintiq Pro 24 Pen is priced at $1,999 and is available for pre-order now with expected availability in March.
Justin Heyes
Justin Heyes wants to live in a world where we have near misses and absolute hits; great love and small disasters. Starting his career as a gaffer, he has done work for QVC and The Rachel Ray Show, but quickly fell in love with photography. When he's not building arcade machines, you can find him at local flea markets or attending car shows. Explore his photographic endeavors
here
. Website:
Justin Heyes
Instagram:
@jheyesphoto