The following is a sponsored giveaway.
This giveaway has ended, congrats to the following winners:
Hiren Vegad, Phil Sullivan, Srihari E., Jon Pernul, and Vvraju Behara.
Being a photographer means occasionally stepping into the world of video editing – be it a short bonus to a wedding shooting, or your own promo clip. It also means, you're probably hesitating to spend a fortune on video editing software, because you might use it once in a while. If you can relate to the above said, VSDC Free Video Editor is a great option to consider.
Giveaway – enter below
A VSDC PRO license is normally $19.99 per year, but we teamed up with VSDC to give away 5 activation keys! Simply just enter below. There are 4 ways to enter so you could earn up to 11 entries if you do them all. The giveaway ends August 15th so hurry and enter!
VSDC PRO Video Editor Giveaway!

What is VSDC?
VSDC is a free non-linear video editor for Windows. It offers a rich set of tools – from basic cutting and trimming, to gradient color correction and blending modes. On top of that, VSDC is pretty lightweight, so you'll be just fine even if your PC has limited sources. The installer is literally just 36Mb, and the program runs well with as little memory as 2GB.
The software has a classy ribbon-style interface, and separate windows open when you need to perform more precise editing – like cutting out a fragment and splitting footage parts.
VSDC Free Video Editor Capabilities
The Video Effects tab includes a good number of features to play with and will probably become your main working area. You'll find quick Instagram-like styles, filters including Gaussian and Motion blur, transparency and transformation effects such as zooming, flipping and resampling.
Yet, what makes VSDC stand out is a set of blending modes, allowing you for performing higher-level editing tricks, such as "Video in Text" mask – so popular in theme-based videos.
Color Correction
VSDC is capable of fixing minor quality issues – such as under- and overexposure – as well as providing control of more precise color correction tools. You get full access to the following adjustment settings: Brightness/Contrast/Gamma, Red/Green/Blue, Hue/Saturation/Value and Luminance/Chrominance.
One distinguishing feature worth your attention is a Gradient color correction tool. In VSDC it's implemented slightly different than in most video editing programs. Technically speaking, you add a graphic object – ellipse or rectangle – as a second layer, and apply gradient brush to the object rather than the footage. Thus, color grading can be used for the entire picture, as well as its part, depending on the desired effect.
Export Formats and Settings
Unlike most free video editors, VSDC easily opens all the popular video codecs, and what's more important – enables you to save projects in any format with accurate settings. You can manually adjust video resolution, width and height, quality, frame rate and the entire codec configuration. On top of that, VSDC is among the first to adopt H.265/HEVC export – the new video standard for maximum quality with a minimum file size. This might not be so relevant for personal use, but if you have high demands to video output, you'll certainly enjoy such level of flexibility.
Advanced features of VSDC PRO
All the above mentioned tools are available in VSDC Video Editor for free with no watermarks or trial periods. VSDC PRO is an upgraded paid version of VSDC Free Video Editor which includes a few advanced features you'll make use of as a professional.
On top of basic video editing toolset, you get hardware acceleration, video masking, multicolor Chroma Key, audio waveform, stabilization and sub-pixel resolution.
Download free video editor here and enter our giveaway here!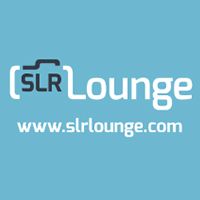 SLR Lounge Official
Articles by SLR Lounge Official are created by multiple authors. They represent official announcements by SLR Lounge.