Fresh off the press there's news that VSCO is closing up shop in NYC. Was this a sign that the omnipresent 'Visco' was in trouble? Had piracy and the fact that so many presets being sold are basically ripped/tweaked and repackaged VSCO filters taken effect? Unlikely, but we spoke with them today to hear what's what, and what it all means going forward.

First off, yes, VSCO is closing its New York office and that includes their Open Studio that everyone and their mother was desperate to utilize. They are not, however, actually downsizing or shuttering in the slightest. First off, even though NYC seems like the more photography heavy locale, VSCO is headquartered in Oakland and employs over 100 people; a number shouldn't really change, though they are hiring. VSCO it seems, is just re-aligning. Here's what they've said,
In an effort to align operations with our evolving business needs, we are centralizing and expanding our team in Oakland at VSCO's HQ, and have closed our New York office in the process.

We offered opportunities to relocate several team members, and we're extremely thankful for all of the amazing contributions from the New York team. Their enduring work will continue to inform and inspire us.

We're focused on building the best tools and platform for our community members to express themselves, and we're working alongside some incredible brands to help them connect with VSCO's creator network.
If you've been paying attention to VSCO's movements over the past year and a bit this should, actually, come as little surprise. While VSCO remains the ubiquitous film 'emulation' name in recent years they've become something a bit more; something more refined, braver, and deeper. It's almost as if once the presets became mainstream they moved outside of it to focus more on the 'art'; one needs only to refer to VSCO Originals that debuted last February to see that, and let's not forget the acquisition of Artifact Uprising. VSCO seemed to have become an entity more focused on careful curation and community, and the expansion in NYC replete with free creative space for anyone was more of the same. Which begged the question I had to pose given the avalanche of positive response to the Open Studio concept: Is the Open Studio concept dead or is that going to be something to look forward to in California?
We are planning to expand our shooting studio, Open Studio, to our Oakland HQ (previously only in NYC).
Well, there you have it.
Related: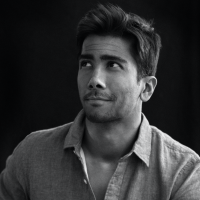 Kishore Sawh
A photographer and writer based in Miami, he can often be found at dog parks, and airports in London and Toronto. He is also a tremendous fan of flossing and the happiest guy around when the company's good.