Today we're excited to announce VSCO Open Studio, an opportunity for photographers to come and create in our New York space. Open Studio was born out of our desire to support the creative endeavors of our community — not only on the VSCO platform, but also in real life.
That was the opening line, and for anyone who read it, it was a bit unclear, perhaps deliberately veiled so we'd scroll, and then if you did you were rewarded with the news that this beautiful open and airy studio in NYC's NoMad district, was being made available for use, free.
That's right. In what seems to be somewhat of an unprecedented, altruistic, but also cunning marketing move, this studio, with its permanent cyclorama wall within the confines of the VSCO office in NYC, is open for creatives and members of the VSCO community to use at no charge, thus removing a serious barrier of entry for all types of photographers.
Even for working professional photographers, the cost of studio creation or rental is a major inhibitor to forward momentum, and serves as a roadblock for many. With a typical studio not only do you have to book the time (typically in slots of a few hours), but you've got to be insured up to a certain amount, and for many who are beginning, it's a burden. But that burden is one VSCO is hoping to free many creatives from with this offering, and it's a lovely idea, if not clearly problematic, because it's such a great concept, and of such value, VSCO is basically the Pied Piper and the photo-kids will come running, in droves.
We know how expensive it is to rent studio space, and that it can be especially difficult to justify the price when it's for your own passion project. But if it's a project that excites you, that drags you out of bed at the crack of dawn and keeps you up late at night, we want to give you the opportunity to create it.
You're allowed to bring up to a 6 person team, and bookings are taken for two-hour slots, which could possibly be longer depending on the project and would have to be taken up with the VSCO management. And they even have some gear for you to use, albeit basic, and they tell you from the get-go, you must bring your own camera. Not exactly asking for a first born though, is it?
And is there a catch? Not really, not from where I'm sitting. There's a $250 cancellation policy if you cancel with 72 hours, but that appears less about money than it does to serve as a deterrent to time wasters whose slots could've been used by someone else in need. It's all just a bit too wonderful for words really.
Check it out here and apply online, and let us know what you think. How helpful would a free two-hour studio slot be to you?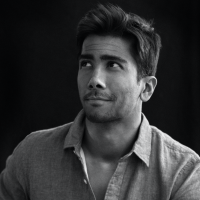 Kishore Sawh
A photographer and writer based in Miami, he can often be found at dog parks, and airports in London and Toronto. He is also a tremendous fan of flossing and the happiest guy around when the company's good.