All good things must come to an end. I've always hated that adage, especially because it seems to be true, and I'm not even Buddhist. In 2012, VSCO decided to diversify their software portfolio not by creating some new stack of presets but with the release of VSCO keys. At its very core, VSCO Keys was an efficiency tool with the prolific photographer in mind, that was a keyboard shortcut set/key mapping plug-in which aimed to giddy-up the Lightroom workflow. Here's the thing, though, it caught on and became widely adopted, and I for one, was a fan. Then earlier this year, even after raising a whopping $40 million in investment, they murdered it.
Well, to clarify, VSCO announced that come the end of August just gone, VSCO Keys would no longer be offered for sale, and no longer be fully supported after year's end, much to the chagrin of many. And even though you could still use your software and license key even after the end of the support date, it was sort of pointless given that it wasn't to be supported by OS X El Capitan nor Windows 10.
The bad news, however, was mitigated today, as VSCO has decided against sending its digital efforts through to some silicon wasteland and instead are making VSCO Keys free, as an open source offering.
Free might get your attention since if you weren't an avid LR user when it arrived, you might have overlooked it at a cost of $79. Now, with just a few clicks, it really is yours, and at a cost of but a few clicks. The installer's source code and the Keys plug-in app are available at Github. So yes, it may require a little programming, but likely someone within the development community will spell it all out being the good souls they are.
Also, the layout manager has been axed but by following a few guidelines that you can find in the 'Read Me' section of the Github link and the support manual, you can do it. Or get someone to do it for you. Here are the Installers for either Windows or Apple operating systems.
Lightroom is still generally the go-to batch editing and adjustment program for photographers, and VSCO Keys was a great boon to it. It wasn't, however, the only way to do so. If you use Lightroom, and you ever wanted to be able to wield it like you invented it, I can't suggest enough that you look into the Lightroom Workshop. Simply, there is no substitute.
Just to get an idea about VSCO Keys, check out the videos below: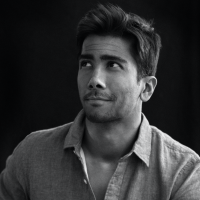 Kishore Sawh
A photographer and writer based in Miami, he can often be found at dog parks, and airports in London and Toronto. He is also a tremendous fan of flossing and the happiest guy around when the company's good.