Visual Supply Co., VSCO (Vis-co) as the kids are saying it on The Gossip Girl these days, produces preset packs meant to emulate specific films from the 'golden era of analog.' They're also said to have custom camera profiles which tune the presets to best present your images from any number of camera brands. They're attractive, can add some visual interest to even the most mundane or bland photo, and as such have been a hit with photographers and recreational shooters the world over.
One of the barriers for many who would want to try these emulations is the price, as each pack (and there are 6) costs $119, which is quite steep for a few presets. To help you decide to jump the gauntlet, VSCO is now offering a free starter pack called VSCO FILM 00, and it contains two of the most popular film emulation presets the company has to offer: Kodak Gold from its Archetype Films Collection, and Tri-X from the Alternative Process Collection.
The idea behind this is simple, that you get your feet wet with some of the best, and dive in head first for the rest. If you've been curious to this point, and perhaps may even own some VSCO Cam packs for your iPhone, then this is perfect, and honestly you may as well take advantage of the offer, as the emulations are good. The VSCO community also, with Grid and all the rest, has become a rather vast and expanding community which you'll likely get drawn into.
Get it here and learn more about VSCO here. It's super easy to download and install.
A few words of encouragement and of caution, if you allow me:
For one, almost no professional photographer I know really knows all the films these presets are based on, so don't feel poorly if you don't know some film obscure from your age demographic. I know a handful, and can honestly say I haven't a clue about the rest. This doesn't mean you won't get use out of it and can't appreciate the looks, so don't be put off. But on that note, I would caution you to not get carried away with them as many tend to do.
I continue to see photography portfolios where I can almost pick out exactly what preset has been applied. The system is unique but not as vanguard as it may initially seem, and not quite as versatile as the SLR Lounge Preset System. That's not a shameless plug, because I use them both and like them both; I just always seem to be able to tell who is using and abusing VSCO.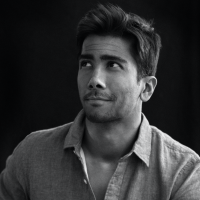 Kishore Sawh
A photographer and writer based in Miami, he can often be found at dog parks, and airports in London and Toronto. He is also a tremendous fan of flossing and the happiest guy around when the company's good.