Unless you've been hiding under a hipster-phobic blanket for the past few years you've undoubtedly come across VSCO. Having offered filter sets and systems for the more hallowed photographic institutions, Adobe, VSCO set out some time ago to create a mobile experience, and it's quite literally forged a stable for itself. Its clean, minimalistic, and smooth interface allows for impressive delivery of their film-type presets, and for fine adjustments to be made.
The mobile platform was arguably better and more user friendly than those VSCO sets for Lightroom. The presets were easier to distinguish, the previews, while small, certainly assisted in a decision, and it was all 'round less complicated. And of course, it is significantly less expensive, with packs of presets going for a dollar or two in iOS and Android app stores.
One of the only major drawbacks of the system to date has been the small screen space with which to analyze and edit the images, and then apply VSCO settings. Even using an iPad wasn't a solution given that the app wasn't optimized for anything but the phones. There seemed to be serious amounts of traction gained by the company quickly, and it spread its reach by creating the VSCO Grid, which is essentially a shareable showcase of your VSCO handiwork, but it's only now that they've returned to the app for a major upgrade, and it is significant:
The App is now also formatted and optimized for iPad, and with that has come the revealing of VSCO Journal, which is almost a storylined version of VSCO Grid.
The massively extended real estate that's come from the iPad is a huge plus, giving way to more use overall, and more sharing. It makes sense on a whole too, as many photographers now, myself included, shoot either with an Eye-Fi card or with a WiFi enabled camera and repeatedly unload shots to a mobile device on the go. So you only sync to your phone from your camera? Not a problem because now photos in your VSCO library can be synched over your network or WiFi, enabling you to edit all the up-to-date images form your phone, on your iPad.
This streamlined combination will do wonders for mobile editing, and hopefully, means for better images on social platforms outside of VSCO Grid, because it's now extremely easy shoot, edit, and then send your finished image to networks like Facebook and Instagram.
In terms of functionality, there have been a few upgrades as well. The presets themselves, perhaps it's due to the iPad screen, appear just that much better than before, which is saying something because VSCO has been the benchmark of these sorts of mobile apps. You can now compare the before and after images by holding down on the image, and then exporting those finished images can be done in rather high resolution. Did I mention the edits are all done nondestructively?
The camera itself now allows for separate exposure and focus, and there's even control of shutter speed, ISO, and exposure comp, giving mobile phones a hitherto unforeseen ability to shoot well and edit the best in one single application. The camera and application of presets also seem to work just a little bit faster as well.
Thoughts
VSCO Cam has been my go-to mobile editing application for some time. I've always loved that you can add the presets, which tend to be gorgeous, and adjust them ever so slightly so you end up with something different every time. I've always liked the interface, and the no-nonsense approach that leaves an uncluttered look. This new update has renewed my affection for VSCO to a truly far extent. It's high time the iPad support arrived, and the cross-platform synching is joyous. I highly recommend this app and the presets within it. While the VSCO filters for Lightroom are good, there are better. I actually prefer the app and wish they had the same filters in the Lightroom and Photoshop presets. It's that good.
Check out a few more edited photos below, and find out more about VSCO here. You can download for iOS following this link, and for Android with this one.
CREDITS: All photographs shared by Kishore Sawh are copyrighted and have been used with permission for SLR Lounge. Do not copy, modify or re-post this article or images without express permission from SLR Lounge and the artist.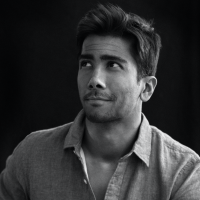 Kishore Sawh
A photographer and writer based in Miami, he can often be found at dog parks, and airports in London and Toronto. He is also a tremendous fan of flossing and the happiest guy around when the company's good.