World traveller and photographer-extraordinaire Benjamin Von Wong continued his series with the National Slovak Theatre. You may remember our post on his previous shoot with them in the streets of Slovakia.
This time, Ben and the dance company went indoors into an empty theater and brought along a portable fog machine to add the drama. What they came up with is simply stunning.
The Lighting
The lighting that Ben implemented was pretty broad yet contained, with large gridded softboxes used as rimlights and a gridded softbox used as the front fill. The rimlights' grids not only helped limit the light from wrapping around too much, but they kept any flares from hitting the lens. Ben also used a couple of speedlights in the back of the dancers to light up the fog.
Ben did run into a problem, however. Somehow, the wireless triggers for the strobe lights got left behind in Germany. So Ben just improvised by setting the Linkstar strobes on optical slave and triggering them using his Nikon speedlights. It's definitely a smart solution to this problem and shows that a great photographer is also one who can think on his feet.


You can check out more of how he shot this series in this video below, as well as on his Blog.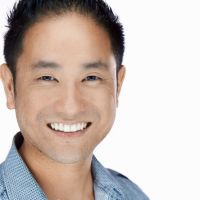 fotosiamo
Joe is a fashion and commercial photographer based in Los Angeles, CA. He blends creativity and edge with a strong style of lighting and emotion in his photographs.