Amidst the triumphant chaos of a revved up Apple crowd, other gear announcements were made yesterday that weren't revealed at a predictable, almost antiseptic, albeit good, keynote. Delkin Devices somewhat quietly launched their new line of SD memory cards with the promise they will be virtually indestructible.
As the key to skipping a stone apparently lie in the wrist, apparently, the key to this new line of SD cards is all in the case. The casing of the cards are built using a type of proprietary injection molding process which is much different from the typical welded design. The material itself that's used is also atypical, and all of this has given Delkin the ability to market this new 'Black' line waterproof even if submerged for 72 hours, disproof, shockproof, and extremely temperature resistant, effectively making them unbreakable as suggested by Delkin's Marketing Director, Anna Lopez:
From the Arctic to the Sahara, and even through your washing machine, the unique design enables Delkin BLACK cards to perform through hazardous environments and remain totally usable without experiencing any data loss. And perform they can, with 99MB/s read and 80MB/s write speeds. This makes them sufficient for 4K shooting.
Perhaps just as notable a feat as building a card this rugged is, the alleged service that's being touted with it may be even more impressive. Due to the faith placed in the Black line and it's rugged, brutish ways, Delkin is offering an unprecedented 48 hour, no-questions asked card replacement program.
Anna Lopez continues to inform that this covers you entirely from any possible issue that could arise, from gum in the pocket, to your card being left in pants and ending up in the laundry machine, and all that's required to get a new card is a phone call, after which your card will be received by you within 48 hours along with a pre-paid envelope for returning the corrupt card.
The service does sounds impressive, and the cards just as much so. The question being raised by many right now, especially those who have watched the video here, is how many people are actually there subjecting their cards to this level of torture, and breaking them?
If you are interested in purchasing the cards, you may do so only in store, since as of this writing they are not available online. To find out more, please do visit Delkin's official site.
Source: Imaging Insider, Images are screen captures from listed video.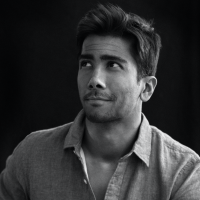 Kishore Sawh
A photographer and writer based in Miami, he can often be found at dog parks, and airports in London and Toronto. He is also a tremendous fan of flossing and the happiest guy around when the company's good.