With life being lived in the fast lane, the expectation is for photographers to deliver more usable images for their clients in a shorter amount of time. In today's fast paced world, auto focus lenses are a must-have, and many portrait photographers are willing to invest in high quality primes. Meanwhile, used camera outlets are armed with an arsenal of quality used lenses for a fraction of the price that can be paired with the newer camera mounts thanks to modern technology.
Photographer Mathieu Stern demonstrates that quality work can be achieved with vintage prime lenses. There is a change of pace that is evident by watching him slow down slightly and manually focus the frame; it is calming and rid of tension.
The Gear:
Soligor Super Wide Angle 21mm f/3.8 Manual Focus Lens
Canon FD S.S.C. 50mm f/1.4
Helios 103 53mm f/1.8

The Canon FD S.S.C. 50mm f/1.4 delivered images similar to most nifty fifties on the market. The Soligor Super Wide Angle 21mm f/3.8 and Helios 103 53mm f/1.8 were intriguing to see in action and yielded more of an artistic flare. As with most wide angle lenses, it is important to frame the subject properly to avoid unusable distortion.
The Helios 103 53mm f/1.8 is a tilt focusing lens and a very versatile one at that. Depending on how it is tilted, Mathieu shows that it can produce fascinating focal points that aren't seen everyday. Some of the results are similar to Lensbaby lenses and old Hollywood techniques achieved with vaseline on the filters.
This is a good reminder that it is perfectly acceptable to take the time to compose our frame and still utilize that decisive moment. Using different gear is also a great, inexpensive way to experiment and have fun shooting with different gear.
You can subscribe to Mathieu's YouTube Channel here.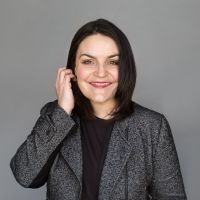 Brittany Smith
Brittany is a fashion and beauty photographer who works between NYC, Montana and LA. She photographs the way she has always wanted to feel and believes in the power of raw simplicity. When not behind a camera she can usually be found at a local coffeeshop, teaching fitness classes at the YMCA, or baking something fabulous in the kitchen. Instagram: @brittanysmithphoto