Welcome to Episode 9 of our Weekly Lightroom Edit. In this Lightroom Tutorial episode we are going to focus on creating a nice vintage black and white effect using tone curves to complete the effect. We are going to first make our basic adjustments, then use a tone curve to adjust and fade the shadows, and boost the midtones and highlights.
Hope you all enjoy!
Purchase the DVD and Exercise Files for Only $29
All exercise and catalog files are available on the Advanced Lightroom Editing – Season One DVD for only $29. Click here to learn more and purchase.
Related Product Offers Recommended by SLR Lounge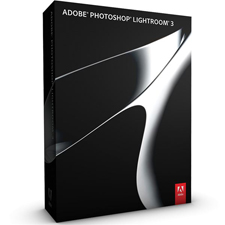 1) Purchase Adobe Photoshop Lightroom 3 through Amazon. Click any of these links to take you to the offer.
Click here to purchase Adobe Lightroom 3 from Amazon.com
2) Student and Teacher Editions of Adobe Photoshop Lightroom 3 – For teachers and students, Adobe Photoshop Lightroom 3 is available for $89 through the Adobe Educational Purchasing Site.
Post Production Pye
SLR Lounge Senior Editor
Partner of Lin and Jirsa Photography