Los Angeles based photographer Jamie Johnson's first solo exhibit debuted yesterday, March 13, at the Cooper Design Space in Downtown Los Angeles' fashion district. The series, entitled 'Vices', was photographed with a wet plate collodion process, which, according to the artist, illustrates the magical innocence of youth alongside the darker recesses of human nature. A vintage perspective on childhood punishments with a little humor.
Jamie explains her creative process… "The world we live in today with digital cameras and iPhones, everyone is a photographer, I find that photography is losing its artistic vision and beauty. As a photographer and a photography collector-I often find myself obsessed with old cameras and old techniques. I like to challenge myself, trying new cameras and new ideas using the amazing history of photography. I find myself using my digital camera only for work these days and working strictly with vintage cameras and film for my personal projects."
I find this series to be delightfully humorous, nostalgic and fresh at the same time. The "grown up" vices being written by children is quite thought provoking. To me, it represents an earlier loss of innocence in children these days, compared to generations past.
I love the texture on the prints, achieved from the collodion process. In case you've never seen how it's done, here's an old school video of Quinn Jacobson demonstrating the 19th Century process.
To see more of Jamie's personal projects and professional work visit her website, www.jamiejohnsonphotography.com.
See additional collodion process photos in the following articles here at SLR Lounge:
PHOTOGRAPHER CREATES TIN TYPE IMAGES USING WET-PLATE COLLODION AND RUSTY OLD CANS
THE TINTYPE MAN
IAN RUHTER : LIGHTS, TOY CAMERA, ACTION
CREDITS: All photographs by Jamie Johnson are copyrighted and have been used with permission for SLR Lounge. Do not copy, modify or re-post this article or images without express permission from SLR Lounge and the artist.
Via My Modern Met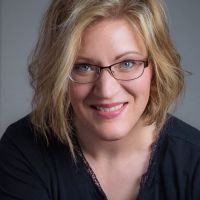 Tanya Goodall Smith
Tanya is the owner of WorkStory Branding Photography in Spokane, WA. Businesses hire her to create story-telling content that sells their high end products and services. She also teachings photographers her unique business model for making serious money as a corporate and personal branding photographer. Find her at
workstoryphotography.com
and
workstoryeducation.com