Venus Optics has been turning heads by seizing ground in the specialty lens market. If you're looking for an ultra-wide fast prime or wide-angle macro lens for Canon, Nikon, or Sony, or Pentax, you're you're going to see the name Laowa pop up. They've added yet another wide-angle lens to their group of lens offerings; this time in the form of a compact Ultra Macro lens. If you haven't considered a lens from them before, perhaps the new Laowa 25mm f/2.8 2.5-5X Ultra Macro will sway you in their direction.
According to Laowa
This lens is optimized for macro shooting between 2.5X – 5X life size. The lens is specially designed with an extended working distance (45mm at 2.5x & 40mm at 2x)and smaller lens barrel. This allow a sufficient lighting on the object for easier shooting in the field.
Product Highlights
Focal Length: 25mm
Maximum Aperture: f/2.8
Angle of View: 10.3°
Lens Structure: 8 elements in 6 groups
Aperture Blades: 8
Minimum Focusing Distance: 17.3 cm (5x) – 23.4 cm (2.5x)
Working Distance: 40 mm (5x) – 45 mm (2.5x)
Maximum Magnification: 5x
Dimensions: 82 x 65 mm
Weight: 400g (.88lb)
Available Mounts
Canon EF
Nikon F
Pentax K
Sony FE
The Laowa 25mm f/2.8 2.5-5X Ultra Macro will be cost you $399.99 and will be available by late March. Pre-order your copy here.
If you're curious about the other Laowa lenses, you can check them out below.
Full Frame SLR Lenses
Laowa 12mm f/2.8 Zero-D Lens – $949.00
Laowa 15mm f/4 Macro Lens – $499.00
Laowa 60mm f/2.8 2X Ultra-Macro Lens – $379.00
Laowa 105mm f/2 Smooth Trans Focus Lens – $699.00
For MFT
Laowa 7.5mm f/2 MFT – $499.00
For Sony
Laowa 12mm f/2.8 Zero-D Lens – $949.00
Laowa 15mm f/2 FE Zero-D Lens – $849.00
Laowa 15mm f/4 Macro Lens – $499.00
Laowa 105mm f/2 Smooth Trans Focus Lens – $699.00
Additional Venus Optics News
Laowa 15mm f/2 FE Zero-D Lens Now Available For Pre-Order
Laowa Brings Perspective Control to Sony E-mount with the Magic Shift Converter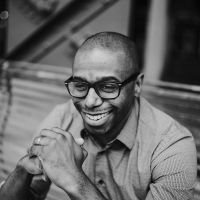 Wendell Weithers
Wendell is based in Atlanta where he shoots events, portraits, and food photography. He also supports his wife Andrea as she runs their cake design business, Sweet Details. Instagram:
Wendellwphoto