About two weeks ago we reported on the availability status of the Nikon D850 MB-D18 Multi-Power Battery Grip because for the longest time it had been unavailable to North American customers. Two weeks on it is still available for pre-order only, but now there's competition in the form of a grip from Vello, but here's why that's important.
The D850's headline-grabbing specs of the 9FPS and 5000 shots come at a caveat, and a costly one. Those numbers are only attainable via use of the battery grip, and more than that, requires a different kind of battery, and a grip adapter when that specific battery is used.
So to clarify, you'll need the grip, a second battery type, a second charger for that battery, and a cover adapter for the grip which is needed to use that other battery. Just buying the grip will not deliver the goods. By the time you get the grip ($400), the new battery and charger for that battery (which is different than that of D850 body), the cost for all of that is just shy of $1,000. That's on top of the $3,300 just spent to buy the D850. Vello, however, has come out with an option that's much more wallet friendly.
It's called the Vello BG-N19 Battery Grip for Nikon D850 and it will save you $300 since it comes in at just $99, and it is still capable of delivering the boost to 9fps of the official Nikon grip. And if you don't need the 9fps, then your'e paying 1/4 the price of the Nikon grip for what you need.
Yes, you'll have to still buy the other type of battery (EN-EL18b) and the BL-5 cover kit to adapt it but that's still a significant saving. Find below the main product highlights and links to the required pieces of kit you'll need to get the full 9FPS.
Kit Pieces For 9FPS
Battery Grips
Vello BG-N19 Battery Grip for Nikon D850 ($99)
Nikon MB-D18 Multi-Power Battery Pack ($396)
Grip Accessories (used for either Vello or Nikon grips)
Nikon EN-EL18b Rechargeable Battery and BL-5 Cover Kit ($174)
Nikon MH-26aAK Charger Kit ($369)
or
Nikon MB-D18 Multi-Power Battery Pack with EN-EL18b Battery Kit (which includes Nikon Grip, battery, charger, BL-5 adapter cover) ($940)
PRODUCT HIGHLIGHTS
Extended Grip for Vertical Composition
Extends Shooting Time
Holds One EN-EL15a Battery
Also Works with Eight AA Batteries
Holds EN-EL18b Battery with BL-5 Cover
Supports EP-5B + EH-5c AC Adapter
Shutter Release Button with Control Lock
Two Command Dials, AF-ON and Fn Buttons
Slot for Holding Rubber Contact Cover
1/4″-20 Threaded Slot for Tripod Use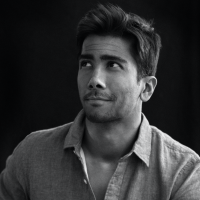 Kishore Sawh
A photographer and writer based in Miami, he can often be found at dog parks, and airports in London and Toronto. He is also a tremendous fan of flossing and the happiest guy around when the company's good.