Space, the planets, stars, and constellations, together make up one of the few things we can see with our eyes, and know with almost sure fire certainty that we will never get closer to in our lifetime. There may be endeavors on Earth where you as an individual may not be able to go, due to legalities, or health, or just not being in the right field, or right place at the right time, but no one on Earth currently is going anywhere near another star or planet. Maybe this is why it holds such intrigue, and our imaginations, and curiosity, and in turn, why we often point our cameras towards it – an effort to capture something we will never reach. But how do we do that? How do you create those incredible night sky images you've seen before? Ian Norman is the man to follow to show you how.
In 14 minutes, professional and prolific night sky photographer Ian Norman guides you through the most basic gear you'll need, how to set it up, and then how to take your images which may not look like much, and combine them to create something worthy of a planetarium.
One of the wonderful things about this tutorial is that Ian assures you that you likely have the gear you need to execute images like the examples, and give you camera and lens pairing advice based upon your camera sensor size. His set-up for the demonstration to capture Orion was a Sony a7s, Sony 55mm f/1.8, and Sirui T-025X tripod, but you needn't have quite such pricey pieces of kit. He does suggest that you're really looking for about a 50mm focal length and some prime lens faster than f/2, which is great since nifty fifties can be had for cheap.
Once you have your gear, and your location, with your lens pointing in the right spot of the sky, Normal suggests taking a minimum of 32 exposures which will each be processed within Lightroom and Photoshop and combined. You'll begin by loading the images into Lightroom and doing simple, yet effective adjustments, but it's within Photoshop that the LRGB processing takes place, and takes your images into something more towards the look of the finished product. What's really accomplished in this method is to bring out image data/detail, that you may have thought wasn't there, but is extracted by tweaking luminosity.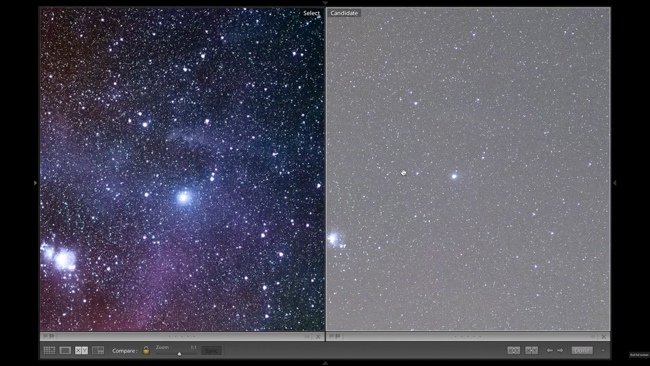 This is a great example of how to work between the two programs, and an even better introduction to night sky photography. You can see the full accompanying article to which the video is tied, here, and of course if this is right up your alley, Norman's website, Lonely Speck, will be a source of inspiration and information.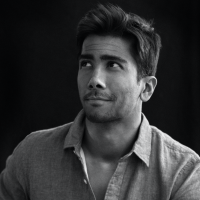 Kishore Sawh
A photographer and writer based in Miami, he can often be found at dog parks, and airports in London and Toronto. He is also a tremendous fan of flossing and the happiest guy around when the company's good.