I think if anything, this camera leash should be called the Quick Draw, because it allows you to keep your camera at bay and attached to you for a quick draw. In fact, I did a whole on-location shoot session that lasted for 5 hours with only the HoldFast Camera Leash and a Capture Camera Clip for when I want to have it ready on my side attached to my belt. Those two in combination is the ultimate minimalist carrying combination even if you're using a decent size lens like a 24-70mm.
The Components

The camera leash is made of a thick strip of genuine leather from either American Bison or Water Buffalo. The outside is leather and the inside is a nice, soft suede. The piece that I received is the Black American Bison that surprisingly has a bit more shine than I expected. Looking back, I'd probably choose the Brown Water Buffalo next time because of the smoother appearance and that very cool star. But overall, the leather feels pretty nice and soft.

The clamp at the other end works like a crab claw and it does seem pretty secure. You can use it on any tripod ring mounts, including HoldFast's own Camera HoldFast. The BlackRapid Connect-R's swivel connector that I use for my Custom SLR Split Strap is probably more secure, but is less stylish. I'm pretty sure that HoldFast's clamp will hold securely, but I'm not planning to swing around my camera around.

So how strong is it? Well, if you see the photo above, it holds at least 35 lbs just fine. A Canon 5D mkIII or a Nikon D800 would stay on just fine as well.
Use and Comfort
So we know it's a well-made product, so how is it feel using it? Well, the one thing that I notice is that the way you loop it around your wrist, the weight of your camera will tighten the leash around your wrist, so you actually don't want your camera dangling freely for too long. Also, the leash is not that wide, so the weight of your camera is not distributed over a larger area of your wrist. because of that, it is better to think of this leash as extra security when you just want to hold your camera without a neck strap or a sling strap.
If you do lose your grip on your camera, which I did several times, the leash does hold on to the camera quite well without any sign of breakage or tear. The thick leather definitely adds to that security and it is long enough so you can comfortably walk around if you have your camera on a belt strap like the Capture Camera Clip. Then, when you take it out of belt clip, you don't have to worry about accidentally dropping the camera in the process.
Conclusion
So all in all, this leash is very useful and is fairly quick and easy to use. It's stylish, especially the water buffalo, and most of all, well made. The only caveat that it is on the more expensive side for a relatively simple, albeit useful, camera leash.
You can buy the HoldFast Camera Leash at their website.. The water buffalo leather is $54.99 and the american bison leather is $64.99.
I have the HoldFast's Money Maker to review also, so make sure you look forward to that one, also.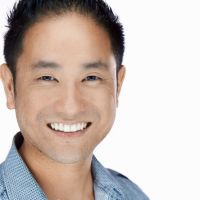 fotosiamo
Joe is a fashion and commercial photographer based in Los Angeles, CA. He blends creativity and edge with a strong style of lighting and emotion in his photographs.