It doesn't matter what you shoot; weddings, headshots, family portraits, products. Whatever it may be, there comes a point when you know enough to consistently create solid images. The trouble is, reaching that level isn't too hard. If we want to be successful as photographers, we need to produce unique work which will separate us from our competitors. It's that step which is immensely difficult to achieve.
Splash photography is one of those next level skills which you can acquire to elevate your photography beyond the norm. Granted, many other photographers use this technique these days, however, the pool is far smaller than those that do not. Also, there's a big gap in quality between the work produced.
What Is Photigy And Who Is Alex Koloskov?
Photigy is a website which I was fortunate enough to stumble upon some time ago. Photigy specializes in all things product photography. They have a ton of education dedicated to the shooting and editing of high-end product photography as well as an active community of photographers. Click here to go to the Photigy.com website and here to be taken to their Facebook page.
Photigy was co-founded by Alex Koloskov and Genia Larionova. It started as a blog for their commercial product photography business and has now grown into a great resource for product and still life photographers. Take a look at Alex's portfolio and you'll understand why the site quickly gained popularity here.
Who's This Splash Photography Course For?
It's important to understand that this is an advanced course focused heavily on splash photography. By that, I mean there is little handholding. If you don't already have a good grasp on your camera and off camera lighting in general, then this course may not be for you. If you do, and you're looking to learn something new, and pretty cool, then this course is definitely one you should check out.
Given that Photigy is a resource mostly focused on product photography, I would say that this course is best suited to product and still life photographers. However, all of the concepts taught could easily be applied to other forms of photography. For example, a portrait photographer who wanted to incorporate some high-speed, action photography into their repertoire.
Side note: If you're already feeling like this course is sounding a little too advanced for you, and you want to get a better grounding of lighting in general. We have you covered. SLR Lounge has produced the best education for learning off camera lighting and photography in general. My favorites are definitely Lighting 101, Lighting 201 and Photography 101. Click here to be taken to the SLR Lounge Store.
What's Covered In This Course?
Well, Splash Photography, of course. I must admit, I've watched this course spread out over some time, whenever I got a chance. When I sat down and wrote all the elements it covered, I was surprised by how much was included.
The course begins with Alex taking us through the essentials necessary for splash photography. He covers cameras, lenses, lights and theory (minimum flash durations required, etc.). He then dives straight into the creation of the splashes themselves: the setup, containers used, substances that work well and so on.
Splash photography is not an exact science. We cannot follow a set of instructions and then get perfect splashes every single time. As such, we spend a lot of time watching the process which Alex goes through to create useable splashes and shapes. This aspect is something which I feel any photographer venturing into this realm will have to learn for themselves. No question, this tutorial will be a big help. But it's the subtle nuances of hand movement and the ratios of substances you mix which will come with experience. For me, this section seemed a little long, but I know that others will appreciate the raw way in which Alex presents the information.
The Post Production Of Splash Photography
A huge aspect of any type of photography is post-production. For the post-production section of this Splash Photography course, Genia Larionova joins Alex and explains her process. We learn how to combine different splashes, remove them from their backgrounds and manipulate their color and shape.
Just as with the rest of the course, this section is focused solely on the splashes. I'm thankful for this as it doesn't waste our time. We're not taken through the creation of the entire image step-by-step. Rather, it is assumed that we understand how these photos are edited already. Please don't misunderstand me, by the end of this tutorial you would be able to, should you wish, completely re-create the Marc Jacobs perfume shot above, which is the feature image of the whole course. What I mean is that the process of shooting and editing the bottles is not the focus. The creation and editing of splashes are the focus.
I love this as I hate unnecessary waffle which is solely designed to pad out a course, allowing the creator to proclaim that there are X number of hours. What they don't tell you is that half of those hours are useless.
What I Liked And Disliked About Advanced Splash Photography For Professionals
As I just mentioned, I love the lack of waffle. My time is precious and waffle is probably as annoying to you as it is to me. This course is focused enough to not waste our time but also gives us enough insight to fully understand the creation of the product photos used. As always, I adore Alex's style of presenting. He often makes me laugh which is refreshing. In terms of the educational content, by the end of this course, you will be capable of creating, manipulating and incorporating splash photography into your images. It can't get much better than that for a splash photography course!
In terms of negatives, there are only two which I can point to. Firstly, it is quite expensive. At $250, it's definitely one of the more expensive tutorials out there. Then again, this is a specialist subject and I'd be happy to pay a premium for the knowledge and experience which Alex brings. If you already have a Photigy Pro Membership, then the course is automatically discounted to $200. At that price, I'd say it was very reasonable.
My only other criticism, which I have already mentioned, is that I found the section on creating the splashes a little long. I feel it could have been cut down a little. Though, I know that many people will want to see everything, hence, this is only a criticism which some will agree with.
All in all, I think this course is fantastic and I would have no hesitation in recommending it to anyone who wishes to learn this style of photography. Alex is an excellent instructor and, most importantly, having watched all of the videos, you will be on your way to becoming an expert in splash photography. What more can you want?
If you'd like to purchase Advanced Splash Photography For Professionals, head to the Photigy store here. On the other hand, if you feel this course is not for you but you'd still like to learn more about product photography, take a look at one of the Photigy memberships; they are an exceptional value. I wrote a long review of them which you can find below.
Finally, if all of this went straight over your head and you feel a little overwhelmed, perhaps you need some more education before you take this step. Remember to take a look at everything in the SLR Lounge Store to help you on your way here.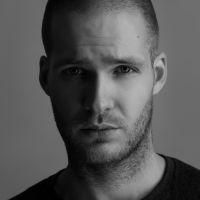 Max Bridge
Max began his career within the film industry. He's worked on everything from a banned horror film to multi-million-pound commercials crewed by top industry professionals. After suffering a back injury, Max left the film industry and is now using his knowledge to pursue a career within photography. Website:
SquareMountain 
Instagram:
Follow Author