As Instagram continues to roll out new features and snippets of what's on the horizon for the social media titan, it doesn't take a Rhode Scholar to figure out IG has been, is, and will be big business. As the events have been unfolding, we've been covering it, and the relevance of Instagram now is about to become greater and more significant with the new 'business' profiles.
It's been interesting to note, however, that when the news broke that IG Business Profiles and Business Tools were materializing after much speculation, the commentary from readers, users of Instagram, was that there now needed to be a way to upload to Instagram from a pc. This was surprising for a few reasons, chief of which was that a way already exists – it's just not free.
Schedugram has sort of been the go-to baseline upload-to-Instagram app for some time, and indeed, we here at SLRL use it also. The $20 or so it costs the user is a non-issue for those who use Instagram tactically and/or a business, but for the other hundreds of millions of users, it wasn't justifiable. Now though, Pixbuf offers the capability, without the price tag.
Pixbuf garnered warranted interest from the creative community last year upon its release because it offered a centralized hub from which one could upload to, schedule, and manage imagery on multiple creative platforms like Behance, Flickr, 500px, Facebook, and Twitter. It was immediately a source of interest, but with the amount of attention it got it didn't take long for the glaring omission to be revealed: Instagram wasn't on the list.
Well, it is now, costs $0 dollars, it works, and you can even track some metrics with it. All that's required is to sign-up, sign into your social accounts, and schedule or post away. It isn't, however, flawless, so if you use Schedugram perhaps you shouldn't reach to cancel just yet.
While Pixbuf is both free and intuitive, it's not nearly as robust as Schedugram; you can't be as detailed, can't measure quite as well, and generally it's slower. The most glaring issue I ran into while uploading an image is the absolute mess that is the Instagram aspect ratio limitation. When you're on the app via mobile, you can select any image, and resize/crop it to a degree to fit between their 1.91:1 or 4×5 options, and do it on the fly. In Pixbuf you can't. In fact, you won't even be allowed to upload it to IG, and it doesn't allow you to crop the image from within. In Schedugram, you can, although you have to have uploaded an image with high enough resolution that it would retain the minimum res even after cropping.
What's required in Pixbuf is that you use some sort of imaging program like Lightroom or whatever, and ensure the aspect ratio fits Instagram's dimensions, and then you'll be able to upload. For future posts I just made an export preset specifically for Pixbuf to make life easier.
This is incredibly annoying because typically we don't have our cameras set to shoot in those aspect ratios, so you're really left having to use an external application – and that's annoying. Beggars can't be choosers, I think to myself, but then I realize, it's Instagram, we should be begging. Either way, there is now a FREE way to upload and schedule posts to Instagram that is actually useful. Check it out here. And click the link below to learn more about Instagram Business for photographers.
Instagram Business Profiles | IG Gets Serious, But What Does This Mean For Photographers?
You can check out a bit more about Schedugram in the video below: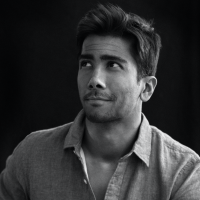 Kishore Sawh
A photographer and writer based in Miami, he can often be found at dog parks, and airports in London and Toronto. He is also a tremendous fan of flossing and the happiest guy around when the company's good.