A few days ago, Nikon announced the follow-up to the D800: The Nikon D810. I have been pretty excited about this announcement because I own the D800 and have been thinking about upgrading. The new features on the D810 seem to be some nice improvements from the previous models and the price for the new D810 about the same as the D800E, so the the question for Nikon D800 owners is: should you upgrade?
The video below by Tony Northrup gives you an in-depth comparison between the D800 and the D810 and might help you make a decision.
Here are some improvements that I found to be the most important for me:
The new autofocus system with "group area AF"
The 64 native ISO
The brighter and sharper LCD-screen
Software development kit
No AA Filter
Auto ISO in video mode
Highlights Zebra stripping
Faster frame-rates in burst mode
The software development kit would basically allow programmers to create applications for the camera and manipulate the camera's software – which is particularly exciting because this opens the doors for a Magic Lantern– like software for the Nikon d810.
My Initial Thoughts:
The improvements from the D800 to the D810 aren't revolutionary, they are evolutionary, though. For me, the additional features are going to be enough to upgrade from my D800, because I've wanted to get the D800E for a long time as it has no AA filter. I'd rather deal with anti-aliasing/moire than with a softer image.
The native ISO of 64 is also pretty impressive. I'm shooting at least 80% of my images at ISO 100, in theory ISO 64 will give me 1/3 less noise. To really see how the Nikon D810 performs in comparison to the D800, we'll have to wait till it ships and the first tests are published. But right now, it looks pretty promising.
What do you think about the new Nikon D810? Would you upgrade from the D800?
[via Tony Northrup]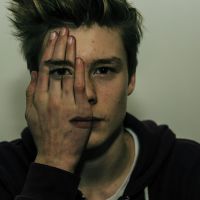 Paul Faecks
Paul Faecks is a portrait- and fine art photographer, based in Berlin. If you want to check out his latest work, you can do so by following him on
Instagram
or by liking his
Facebook Page