Great news for the upcoming full-frame Nikon D600! As you recall from our previous article on possible upcoming release the Nikon D600, the speculative specs from Nikon Rumors stated that "he D600 will probably not have an internal AF motor, which means it will work only with AF-S lenses (just like the D3200 and D5100)."
Well, it looks like that Nikon Rumor's sources indicated that the D600 will have a built-in AF motor, but not a built-in GPS module.
Here are the updated spec sheet:
24.7MP full frame sensor
Weight: 760g (850g with battery and memory cards), the D800 weights 900g
3.2″ LCD with 921K dot with ambient sensor control
HDMI output
Video compression: H264/MPEG-4
Full HD with 30p, 25p, 24p, HD with 60p, 50p, 30p, 25p
Viewfinder coverage: 100% for FX , 97% for Dx
The Nikon D600 will have built-in AF motor
The body most probably will be weather sealed
The D600 may not have built-in GPS as initially reported
ISO range: 100-6400 (with Lo-1 ISO 50 and Hi-2 ISO 25,600)
39 AF points (with an option of 11 AF points), 9 cross-type AF points
AF face detection
Exposure compensation: ±5 EV (same as the D800)
The D600 will probably use the EN-EL15 rechargeable Li-ion battery
You can read the post on NikonRumors.com
This D800-lite may be the closest D700 replacement from Nikon, since the D800 with its 36MP is a pretty significant leap. If it's really going to be $1500, it's going to be a real steal and not the mention a great competition to the aging Canon 5D mkII and those who wants to move from APS-C to Full-Frame without breaking the bank.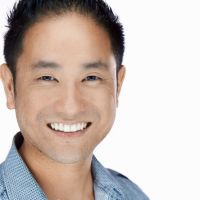 fotosiamo
Joe is a fashion and commercial photographer based in Los Angeles, CA. He blends creativity and edge with a strong style of lighting and emotion in his photographs.