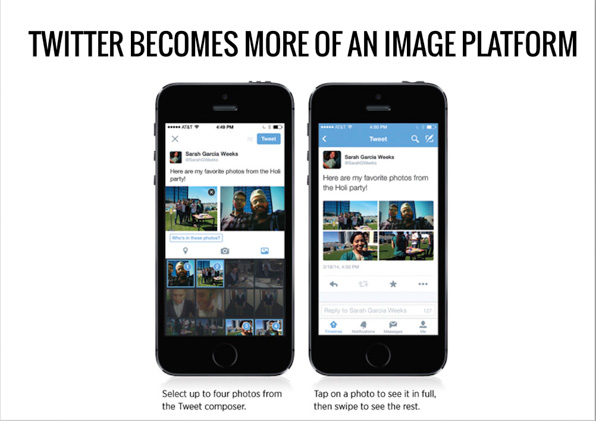 In the face of competition, the social media staples have seemingly found it good sport to implement features from their esteemed competitors. Last year, Facebook made clickable hashtags which it borrowed from Twitter, then Instagram decided upon and offered 15 second video clips to compete with Twitter's Vine app, and now Twitter is getting their own back from Facebook by adding two new features.
In an announcement today, Twitter ushered in an update to its Android and iPhone apps which now allows users to upload more than one photo at a time. 4, in fact. In addition, users can now tag up to 10 people in each photo. Fret not, those tags are a welcome change as previously adding a twitter handle would quickly dwindle your available characters per tweet, and now they won't.
[REWIND: TWEET TWEET, COME JOIN US ON TWITTER!]
Once you upload a photo, you'll be prompted with a new "Who's in this photo?" button, which will make an appearance on screen once you've uploaded a photo. If you do upload more than one, Twitter will tidily organize them into a small rectangular collage entirely reminiscent of Facebook.
Notes
This tagging feature is sure to get some concerned with being tagged in erroneous photos, or photos you simply do not want to associate with, but Twitter assures us that you can fully customize your privacy options of who and how you are able to be tagged and by. This customization can be done either via the app or the 'Settings' page from the website. Note that the feature can be turned off in its entirety, though it's supposedly simple to untag yourself from any image simply by tapping the three dots on the bottom and selecting 'Remove tag from photo.'
Twitter seems to be picking up as a graphic platform, and this seems like the first big step. Tagging brings an easy ability to group photos and index them, which will become useful to the overall user experience, and clearly for Twitter's measurements. However, it must be said Twitter has made a visual departure that looks significantly more like Facebook than ever.
Via: Twitter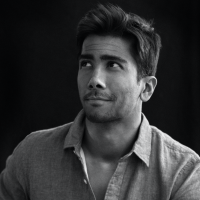 Kishore Sawh
A photographer and writer based in Miami, he can often be found at dog parks, and airports in London and Toronto. He is also a tremendous fan of flossing and the happiest guy around when the company's good.