One of the noticeable trend in this year's Photokina is the number of smaller and lighter full-frame sensor cameras that are introduced. Yes, full-frame cameras are nothing new, but typically, they are prosumer and professional spec cameras that are often large and heavy.
This video from The Verge talks about the new trend for a lighter, smaller, and even cheaper full-frame cameras that will be showing up at your camera store within the coming months. I actually think it's great that companies are innovating cameras that are smaller and more mobile, but still have a full-frame sensor. And as the Sony A99 illustrates, a pro-spec full-frame camera body can still be fully featured, weather-sealed, and light.
The Sony RX1 is an even more interesting proposition. This is truly a full-frame camera that someone can have on them almost every time they go out somewhere. I'm still amazed that they can fit a full-frame sensor and couple it with a Zeiss 35mm f/2.0 prime lens with built-in leaf shutter. And if you question its image quality, just check out this Flickr page for sample images. Amazing, right?
I am hoping that a full-frame mirrorless interchangeable lens version with a built-in electronic viewfinder (EVF) will be right around the corner. A smaller full-frame lens system is a must, however. No sense putting full-size DSLR lenses on a mirrorless full-frame camera. The Sony RX1 is proof that such a lens can be engineered.
But above all, the "entry-level" DSLR offerings from Canon with their 6D and Nikon with their D600 shows that a full-frame camera can be light and "affordable" to the mainstream crowd. The duo will likely be a hit this upcoming holiday season.
If you are in the market for a full-frame camera, which one of these cameras do you like best and why?
There are talks in the industry that Pentax, Fuji, and Panasonic may want to get their feet wet in the full-frame arena. Are you looking forward to any possible cameras from them? What about any other alternatives from Canon, Nikon, or Sony?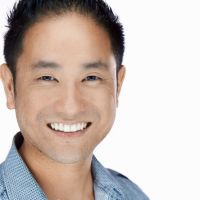 fotosiamo
Joe is a fashion and commercial photographer based in Los Angeles, CA. He blends creativity and edge with a strong style of lighting and emotion in his photographs.