(X-E2 (nonS) pictured above, and images in-post are from X-E2)
A travel camera is probably the one camera everyone at some point or another wants – even the phone diehards who are IG heavy. We all go to events, on a vacation, or even a work trip that takes you somewhere you'll want to remember, and a good camera is something you need to do it well. Luckily and unluckily there's a lot of choice, but the Fuji X-E2S stands out, and you can get one now for $419.
About 6 months ago we posted a similar article because out of nowhere the prices of X-E2S units had dropped, but we figured it was in anticipation of the X-E3, which turned out to be the case. However, while the X-E3 is out, the X-E2S is still a very capable and fun camera, and its size and ease of use makes it perfect for travel. It's not the latest tech, but it has a lot going for it.
It has the updated grip, updated AF system with some phase detect ability, electronic shutter up to 1/32000, has the Fuji film emulations, WiFi that works quite well, and all in a small form factor. It's also very sharp, given the lack of optical low-pass filter.
Prior to the original X-E2 Fuji cameras were marred by a mediocre rear LCD, and EVF and AF speed issues, so the X-E2 was a welcomed family addition as it sorted out a lot of what Fuji followers, and would-be followers were in want of. It has bold lines and sleek form factor, coupled with its black textured leatherette securing the retro body, and it's just enough retro, as you never go 'full-retro." [insert applicable Df humor here]. If the Leica T went for organic flow with it's wavy Sophia Lauren curves of the 60s, this is a blend of more brutish looking shoulder pads of the late 70s, and 70's design is sort of timeless.
It feels decently solid and it looks solid, but its lightness without battery and lens almost makes it feel a little cheap. However, Once you're packing a power supply and even small lens you do begin to appreciate this fact. Its weight feels just about right, and for travel, that weight saving is appreciated.
The Fuji film emulations are fun, including everyone's favorite Classic Chrome, and for the casual user this may be enough for you to avoid fiddling with presets in post processing.
I truly loved the X-E2 for a fun travel and walk-around camera, and the X-E2S was a significant upgrade (granted Fuji brought many to the original via firmware). For $419 you're getting a LOT of camera and a nice entry into the Fuji ecosystem.
You can get it as a kit with the Fujifilm XF 18-55mm f/2.8-4 R LM OIS & XF 14mm f/2.8 R for only $1,199, which is incredible considering the two lenses together without the camera would cost $1,600 to buy separately. And if you want just the body and a fast prime then pair the body with a 35mm (50mm equiv) f/2 and still you're looking at $818.
This is a sweet deal, and a camera college students, travelers, or anyone cano enjoy. You can read my X-E2 review here, and please note that this S version is significantly better.

Gear Mentioned:
Fujifilm X-E2S + XF 18-55mm f/2.8-4 R LM OIS & XF 14mm f/2.8 R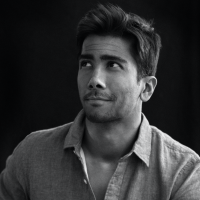 Kishore Sawh
A photographer and writer based in Miami, he can often be found at dog parks, and airports in London and Toronto. He is also a tremendous fan of flossing and the happiest guy around when the company's good.