Colorama, a rather established name in backdrops, has recently released Translum in the UK. It's a polypropylene material backdrop that is being marketed as a jack of all trades that can be either backdrop or window or strobe light diffuser. It's a type of white 'paper' backdrop but purposed to be cut, so you don't need to treat it like your more expensive backdrops, though it may come rolled up and look like them.
Once you watch the video of it in use below, your mind will begin to churn with all the various things it could be used for, including all what's been demonstrated in the film. The material seems to offer more bend and flexibility than standard paper, which suggests it would be suitable to use for almost any scenario you may want diffusion, and perhaps strong enough to be hung from height to the ground to create a significant softbox from natural light from a doorway, or window, or even just a large open space.
If it's very reflective that could pose a problem, but I suspect it's ok given what we can see, but if it's too easily torn that would restrict its use to a very controlled environment.
The rather versatile accessory is supplied in rolls or in assorted 30cmx30cm packs, and the rolls come in light, medium, or heavy at a cost of £69.95 per roll.
You can check it out here.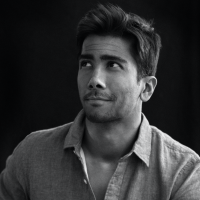 Kishore Sawh
A photographer and writer based in Miami, he can often be found at dog parks, and airports in London and Toronto. He is also a tremendous fan of flossing and the happiest guy around when the company's good.