Learning how to be a good Sports Photographer can be tricky if you do not know where to start. Managing your exposure, tracking subjects with AF, and finding good composition can be tough to figure out at first.
Track and Field season is kicking off around the states and today, I wanted to talk about why these events are great for practicing your sports photography.
The first, and somewhat obvious, reason that track and field events are great for learning sports photography is that they are very predictable. Runners on a track can only run on that track, and they can only run in a single lane. It is easy to predict where the runners will be and so you can place yourself in a good position to get the shot.
Another reason track and field events are great learner events for beginning sports photographers is that they are usually free or fairly cheap to attend when compared to other sports. In addition to the ease of access from no or low entrance fees, the access that you actually have to the events is usually more loose as well.
Lastly, track and field events are long. You could spend an entire afternoon and evening at an event. It gives you the opportunity to play with your settings, try different compositions, and use your creative mind to get some unique shots.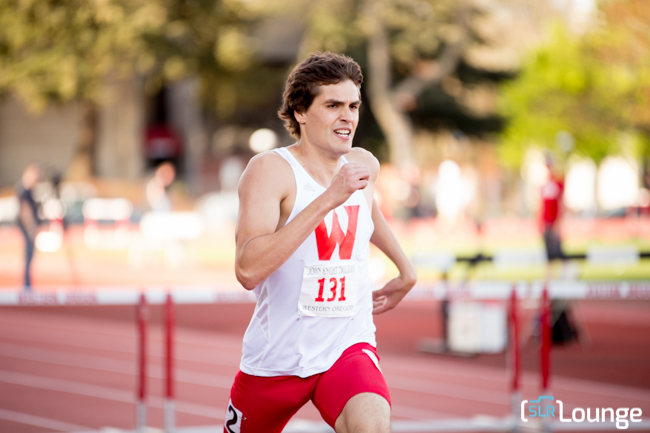 The point is, these events are predictable. One of the biggest things about sports photography is anticipation and knowing when to press that shutter button. In track and field events, you can focus on the technical and creative parts of sports photography because you know what the athletes will be doing.
So head out to your local college or high school and practice your sports shooting. It's a great time and will greatly help you with your sports photography fundamentals.