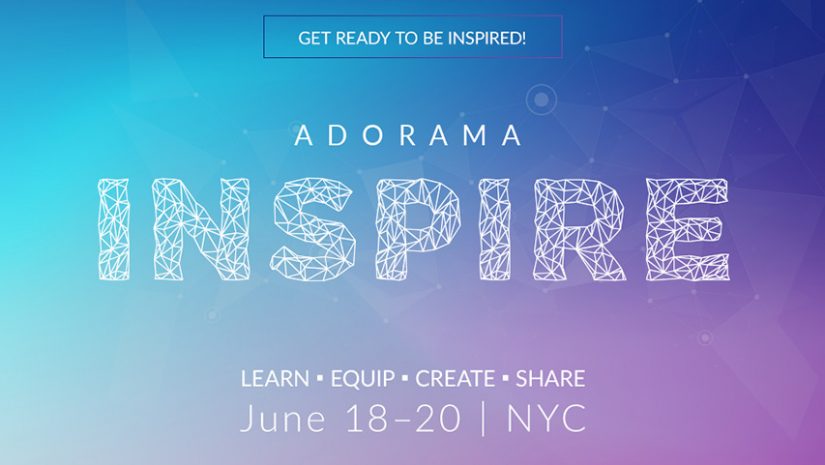 Those lucky enough to find themselves in New York City this week have a unique opportunity to attend an incredible three-day festival of photography & videography panels, workshops, stylized photo sessions, and hands-on gear demos. The event is Adorama's Inspire 2019 photography, video, and audio expo, and it offers creatives a chance to learn from the industry-leading pros while networking with others and trying out the latest gear!
Essential Information
When: June 18-20
Where: The Altman Building (135 W. 18th Street, New York City)
Cost: Panel discussions & workshops are free
Photo Walks: $25
Stylized Wedding Shoot: Sold out
View the full calendar of events here!
While a number of photowalks and the special stylized wedding have already sold out, there's still time to sign up for plenty of others, each presented by the top pros across multiple genres, including Nigel Barker, Peter Hurley, Emily Soto, Meg Loeks, Vanessa Joy, Andy To, and many more.
Following the conference's tagline (learn, equip, create, and share), we've outlined the top four reasons to attend this year's Adorama Inspire photography, video, and audio expo below.
1. Learn From The Pros
Photographers and videographers across a wide spectrum of genres can learn from experts in their field across three days of panels, workshops, and photowalks. Each day of the expo has been divided into specialized presentations for photography, business, lighting & post, and video & motion.
Highlights
1. Day One (June 18) – In her presentation, "Storytelling by Lens," fine art and family lifestyle photographer Meg Loeks will share tips on how to use your lens to tell stronger stories. Lighting and composition will always play a role in creating memorable images, but your choice of lens can truly enhance your storytelling. You can register for the presentation here.
2. Day Two (June 19) – You've likely heard of SEO, but you may not realize the full implications of its impact on the success of your website. Rob Greer aims to change that during his free hourlong presentation, "Google Is A Stone-Cold Meanie: SEO for Photographers." Rob will share photography-specific tips for setting up effective SEO to outrank your competitors. You can register for the even here.
3. Day Three (June 20) – Cinematographers will get an opportunity to watch Andy To in action during his "Live Edit and Q&A" session. During the free, hour-long presentation, Andy will demonstrate a live video edit and answer questions from those in attendance. You can register for the presentation here.
2. Test Drive The Latest Gear
More often than not, photographers and videographers read about the latest gear releases or watch reviews on YouTube, but nothing takes the place of testing the gear yourself to see how its features will complement your creative vision. Those who attend the Inspire 2019 photo expo will get free hands-on access to gear from all of the top brands, including Canon, Nikon, Sony, Leica, Profoto, Manfrotto, Atomos, and more.
Highlights
Shooting Stations – Here's your chance to save on rental fees and test new gear in specially designed shooting stations. If you've been itching to try Canon's EOS R, you can do so while capturing subjects in a unique environment rather than pointing the camera across the counter at a clerk to test its features.
3. Find Inspiration in hands-on experiences
This year's Inspire 2019 calendar of events is chock-full of hands-on opportunities, ranging from shooting stations to photowalks and an all-day, stylized wedding shoot. Each of these experiences offer photographers to grow their skillset exponentially as world class professionals guide the way.
Highlights
1. Day One (June 18) – Sony Alpha Imaging Collective members, Dave Krugman and Dane Isaac will share their knowledge on how to make the most of available light to create quality images in the streets of NYC during their photowalk, entitled "Streets as Studio – Making Images with Available Light." The photowalk costs $25 to attend, and you can register here.
2. Day Two (June 19) – Photographer Daniel Norton takes to the streets with BMX athlete Chad Douglas in a special photowalk opportunity called "Art in Motion." During this photowalk, Daniel will explain how to light and capture key moments in an action sports shoot using Chad as a subject, and all photographers in attendance will have an opportunity to create original shots. The photowalk costs $25 to attend, and you can register here.
3. Day Three (June 20) – Sony Ambassador, Mic-Anthony Hay will lead both photographers and videographers on a special photowalk to share tips and tricks for using gear and composing shots on the streets of New York, which of course can be applied elsewhere. The photowalk costs $25, and you can register here.
4. Meet Other Creatives & grow Your Professional network
Networking is probably the most underrated plus of attending photography conferences, especially interactive expos like Adorama's Inspire 2019. Whether you specialize in photography or cinema, you'll have a chance to make friends and forge new networking opportunities across three days of panels, workshops, and photowalks.
Highlights
The speakers and events scheduled for this conference will draw a range of creatives, from beginners to advanced, which means you can expect to meet and connect with people across the professional creative spectrum.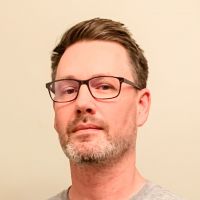 Sean Lewis
Sean fell into photography while teaching for a non-profit. What started as a minor task - documenting guest speakers and classroom activities - grew into a major obsession, and eventually led to a position shooting with Lin & Jirsa. Nowadays, at SLR Lounge, Sean's work as a marketing associate merges his interest in the fields of photography and education.