2014 has been a crazy year in terms of awesome cameras coming out. Canon finally updated the 7D series, Sony released the A7s and introduced the world to what real high ISO performance looks like, and Fuji wowed us with their X-T1.
But it is the end of the year, and we would be remiss if we did not take a moment to highlight what we feel were the top five camera releases of 2014. Our Editor's Award for the best camera release of 2014 can be seen below, along with the 4 runners up. Jump to the end of the post for our Reader's Choice voting, and let us know what you think the best camera of 2014 is.
Sony A7s | Editor's Award 2014
Sure, the Sony A7s may not be the 'best' all around camera for general purpose photography that was released in 2014, but it was surely was one of the most exciting releases. In the A7s, Sony redefined what it meant for a camera to have good high ISO performance while maintaining stellar image quality.
In our eyes, there was no other advancement in the cameras of 2014 that quite had the impact of the A7s. No one was doing high ISO like this, and Sony just blew up the competition. That is why we choose the A7s as our 'Best Camera of 2014'.
Canon 7D Mark II | Runner Up #1
Well, what is there to say? After 5 years of waiting, Canon users finally got the update to the 7D that they were all waiting for. While many of you were skeptical at first, it has become clear that the 7D Mark II is one of the best releases of 2014.
Read up on our two 7D Mark II reviews so far: Sports/Wildlife Perspective, Landscape/Adventure Perspective. (Wedding Coming Soon!)
Fujifilm X-T1 | Runner Up #2
While it may have been outshined in the mirrorless world by the first ever full frame mirrorless cameras from Sony, the Fujifilm X-T1 remains, in our eyes, one of the best releases of 2014. Everything about this camera makes it a great choice for newcomers and professionals from all walks of life.
Just this last week, Fujifilm released its version 3.0 firmware for this camera that is not even a year old yet, bringing tons of new features and fixes. Most cameras don't even make it to firmware 2.0.
Panasonic GH4 | Runner #3
Panasonic's latest addition to their GH line really made, and still is making, waves in the videography community for its incredible 4K internal recording. But this is a great stills camera as well, making the GH4 a true dual threat camera. In our eyes, there was no better video recording stills camera released in 2014, from a video perspective.
Pentax 645Z | Honorable Mention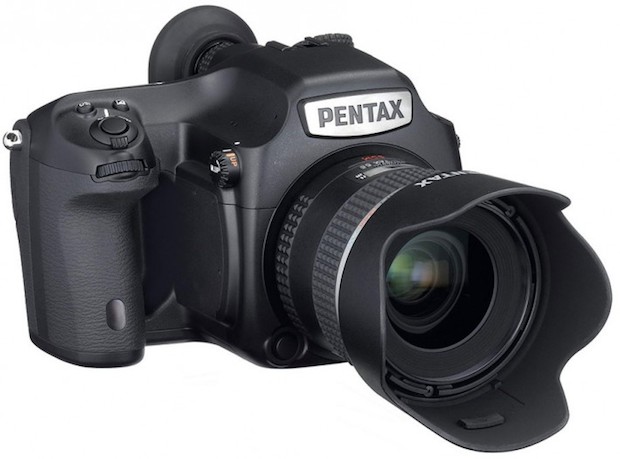 While the Pentax 645Z may not have the mass appeal of our winner and runners up, it was an important release of 2014. Not only was the 645Z a step forward for Medium Format in terms of features and performance, but it was also a huge step towards making the format attainable to normal photographers in terms of price.
Best Camera of 2014 | Reader's Choice
What sort of community would this be if we did not give you all the opportunity to share your thoughts with us on the best camera of 2014? Do you agree with us on the A7s or did you think a different camera stood atop the pack? Vote & comment below and let your voice be heard!
[poll id="76″]