So a lot's been happening in the Olympics photography world over the past two weeks as the throngs of people and photographers have descended unto Rio for the summer games. We've seen Simone Biles decimate gymnastics competitors in a fashion never seen before; Michael Phelps solidified that he's the son of Poseidon, and Bolt is set to tear up the track tomorrow. Oh, and almost all of this is being captured by Canon shooters to the wildly disproportionate degree of 70%.
So we've seen the inside of the munitions bunker where Getty has kept all the Canon equipment it's loaning out to photographers, and it's a smorgasbord of bodies – it's almost pornographic. But being so spoilt for choice, with the excess of equipment at hand and the inability to take it all, it's been a wonder what pieces are favored among the pros shooting in Rio? What do the cream of the crop choose when it's all laid out for the taking? Well, we have the answers, and right from [The] Canon's mouth.
Top 10 Loaned Canon Products
Perhaps no major surprises there for some, but I think many would do well to notice the number of lenses no faster than f/4. While many appreciate that you don't need 2.8 all the time, there seems to be this gap in perceived value to many who think that f/4 just isn't good enough. Judging from this, we can scrap that conclusion. Interesting to note too, that the 5DS(R) isn't on that list, which again leaves room for discussion because it shows that the pros are favoring other performance parameters over ultimate resolution. Or maybe they just want to take out the newest toys….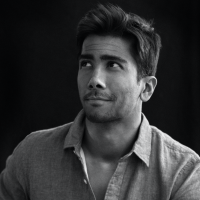 Kishore Sawh
A photographer and writer based in Miami, he can often be found at dog parks, and airports in London and Toronto. He is also a tremendous fan of flossing and the happiest guy around when the company's good.