Welcome to Time Out with Tanya, where I've put my fast paced graphic design career on hold in favor of adventures in motherhood. I'm capturing every moment on camera and you can come along, if you'd like. Sign up for my weekly email here so you'll never miss a Time Out.
Last week, I shared my Top 10 Favorite Photographers to Follow on Pinterest. This week, I'm sharing my Top 10 Photographers to follow on Facebook. Facebook as a social media platform is the one I like best because of the opportunity to get to know artists personally. What are their lives like? Where are they going? What inspires them? I follow these artists as much for their behind-the-scenes and personal lives as their art work. Who are your faves?

We all know this Finnish Photographer from his Tuesdays with Lauri column here at SLR Lounge. I enjoy his sense of humor which clearly shines through his posts and behind-the-scenes photos. Watching his photography career take off has been a treat and this "stuck-at-home" mom has been living vicariously through his world-wide travels.

Want to know how to run a rocking high school senior social media program? Follow Ike & Tash Photography and Motion, a husband and wife team based in Tacoma, WA. These guys are the epitome of cool, and if you want to be cool, too, you need to "like" them…

Sue Bryce knows how to leverage social media and often speaks to other photographers about how to do it right. Sharing the perfect mix of business and personal information, she makes her followers feel like they are actually her friends. That's what I love about her.
Read my recent interview with Sue here: MORE THAN HAIR & MAKE-UP: THE TRUE VALUE OF A GLAMOUR PORTRAIT – INTERVIEW WITH SUE BRYCE

Felix shares a lot of behind-the-scenes photos and technical info from his shoots, which I love. You'll also see him hanging out with other rock star photogs and lounging around the pool and stuff like that. What a life!

Corrine splits her time between various studios and on-location shoots around the world. One of her studios is here in the gorgeous Pacific Northwest and I love seeing her posts about her work and life in the Cascade Mountains. She shares her life with her dogs and her husband and they exude gratitude and a zest for living. Someday I'd love to attend one of her hands-one workshops. Why not? It's so close to home for me!

Craig is from my home land (What up, Idaho?!) and I'm constantly amazed by the work he produces. His attitude about his work and life in general is positive and exciting. He's always looking ahead to his next big project or workshop. I interviewed him here at SLR Lounge last year and it's been fun to see his career take off.
Read my interview with Craig here: BUILDING AN EDGY PHOTOGRAPHY BRAND IN RURAL IDAHO: AN INTERVIEW WITH CRAIG LAMERE

Dani Diamond is known for his personal project simply titled, "The Project", where he meets up with photographers from all over the place to create a head shot for them for free. I'm still trying to convince him to come over here to Spokane, but so far it's a no go. He frequently posts information about his Photoshop editing techniques and experiments with lighting.
Check out my interview with him about The Project here: DANI DIAMOND REVEALS PERSONALITY OF FELLOW PHOTOGRAPHERS IN 'THE PROJECT'

Matt is a wedding photographer here in Spokane (and around the world) and a personal friend. No, he did not bribe me to post this, Haha! I just love his work and the fact that I get emotional while viewing his blog posts about the weddings of complete strangers says a lot about his talent and skill. Stay tuned for my video interview with Matt about his radical "toss the camera" technique, coming soon!

John was my photography professor at FIDM and the person responsible for rekindling my love of photography after a not-so-great experience with a previous photography teacher. He is a street photographer, espresso and taco truck aficionado and creator of the Sin Turistas Workshops in Los Angeles, which educates and gives voice to the individual through photography.

Whimsical fashion photography, usually featuring animals and incredible architectural or landscape elements (sometimes both combined in a surreal way), Miss Aniela's work is fun to follow and incredibly inspiring. I sometimes wonder how she gets her ideas… She's an ambassador for Nikon and, according to her Facebook page, she's been shooting with the new Nikon D810.
One of our writers got a chance to speak to her about shooting with the D810 for this incredible photo shoot for Nikon – and even more amazing, the images from this shoot were NOT Photoshopped. Check it out: NIKON D810: MISS ANIELA TALKS TO US ABOUT HER FANTASY FASHION SHOOT WITH THE NEW CAMERA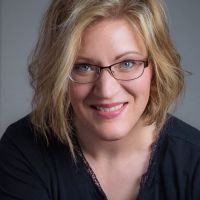 Tanya Goodall Smith
Tanya is the owner of WorkStory Branding Photography in Spokane, WA. Businesses hire her to create story-telling content that sells their high end products and services. She also teachings photographers her unique business model for making serious money as a corporate and personal branding photographer. Find her at
workstoryphotography.com
and
workstoryeducation.com