For third party lens manufacturers hoping to gain serious consideration, the blueprint for success is now well established. Make the lens look sleek, make it sharp and fast, and price it below it what its performance commands.
Lens maker Tokina has seen that play run successfully by both Tamron and Sigma in recent years and now they're looking to follow suit. With a name and design language that intends to convey an air of elegance, the Tokina 50mm 1.4 Opera for full-frame Nikon and Canon DSLR cameras has been announced.
In their official announcement Tokina stated:
With the debut of opera 50mm F1.4 FF we are launching a new series of next generation premium full frame lenses for high-end DSLR cameras called "opera" series. Opera series is designed to perfectly match recent high-spec full frame DSLR cameras, that keep requiring high quality optics to be used with.

We chose the name opera for a new premium full frame DSLR lens series thinking of a lens that will help the photographer in creating real "work of art".
Product Highlights
– EF-Mount Lens/Full-Frame Format
– Maximum Aperture: f/1.4
– Ring-Shaped Ultrasonic AF Motor
– Electric Diaphragm Mechanism
– Weather-Sealed Construction
A fast 50mm lens is something that will always draw attention no matter how many exist. Even in the midst of an oversaturated market, Tokina still has one thing going in their favor. It's been done before and done very well. Today photographers trust that a good, or even great lens, can come from any manufacturer. And they are open, if not eager to find the next one.
Keep an eye out for impressions of this lens online as it will be on display at CP+ 2018. Tokina hasn't announced the price of the 50mm 1.4 Opera but, they are targeting a Summer 2018 release.
If this lens has caught your eye and you'd like to be notified of its pricing and availability, you can receive updates by clicking here.
2018 Lens Announcements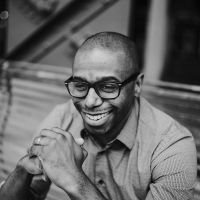 Wendell Weithers
Wendell is based in Atlanta where he shoots events, portraits, and food photography. He also supports his wife Andrea as she runs their cake design business, Sweet Details. Instagram:
Wendellwphoto