Welcome to our roundup series where we will hit on several gear news and rumor topics each day. This gives you a chance to get caught up on all of the day's news and rumors in one place. Make sure to check back daily for the latest gear news, rumors, and announcements.
Tokina 14-20mm F/2 Leaks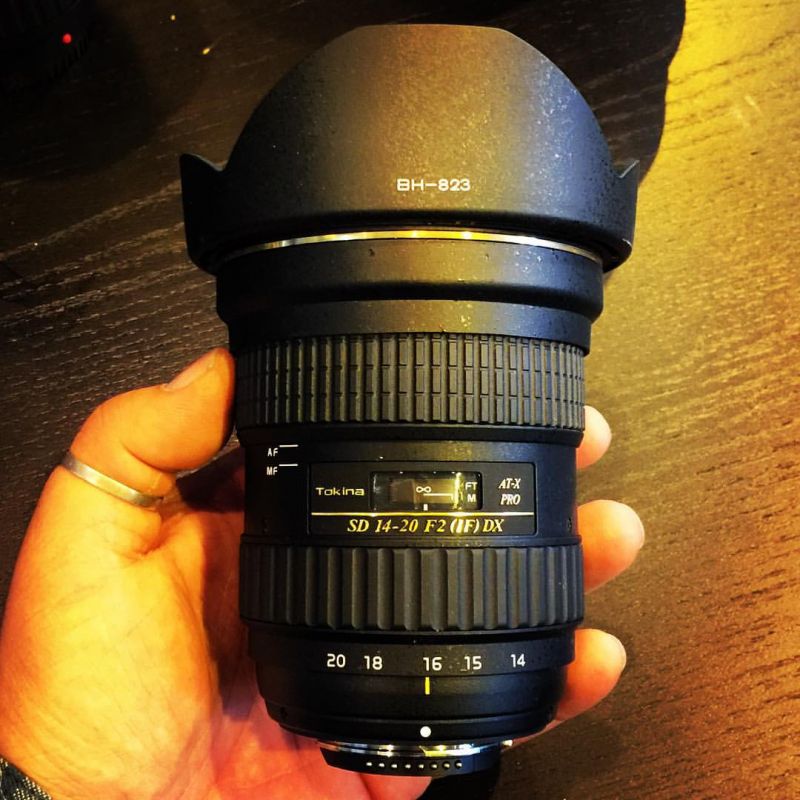 Lens leaks are always fun, and today we have one coming courtesy of French Magazine Focus Numérique. The French publication published a photo online of what appears to be a yet unreleased Tokina 14-20mm F/2 lens.
Now before you go getting too excited, this is a crop-sensor only lens (sorry, Matt Saville!). Some have said that it could be a replacement for the Tokina 11-20mm F/2.8 DX, though that would be an odd choice because the difference between 11mm and 14mm on a crop body is pretty big. That said, you do go from F/2.8 to F/2, which is a nice upgrade for some people.
The lens also appears to have a removable hood, which would likely indicate that it may accept normal filters – a nice advantage over the bulbous front element of some other recently announced lenses.
If the lens is in the hands of a press outlet, then an announcement is likely coming soon. Stay tuned and we will keep you updated on what we hear regarding this Tokina announcement.
New 'Secret' Sony Camera Coming Soon?
Sony just announced their new A68, and apparently there could be more coming soon if the rumor mill is to be believed. According to the report over on Sony Alpha Rumors, the same source who told them about the A68 announcement has come back with another rumor about a secret Sony camera.
The kicker here is that all they knew was that the camera could be announced between October and March, and that it was so secret that no one outside of Sony Tokyo knew about this camera (obviously not true since he knows, unless he works in Sony Tokyo). The rumor mill thinks this could be long rumored A9, or Sony's true mirrorless full frame camera developed for professionals. I am not so sure.
Apparently the source has said that it is more of a revolutionary camera than an evolutionary camera. Another line of thought was that maybe this could be a Sony medium format mirrorless offering, or something along those lines. Something like that, if done right, could definitely be in the revolutionary category.
Regardless, the point is that a trusted source says something big is coming, and he can't share what it is other than that it is coming any time in the next 4 months. I'm taking plenty of salt with this one, but it wouldn't surprise me at all to see Sony drop a bomb on us all just before the holidays.
B&H Celebrates Deal Zone Anniversary
B&H is celebrating the one year anniversary of their Deal Zone by bringing back some of their most popular Deal Zone deals from the past year for today only! There are hundreds of dollars to be saved here on everything from cameras and lenses to drones, tripods, bags, and more.
If you are interested in saving some major money, you can find all the deals over on B&H here.
What are your thoughts on today's roundup? What news/rumors did we miss? What would you like to see covered in future roundups? Leave a comment below and let us know what you think!