Disclaimer: SLR Lounge received free samples of the product(s) mentioned in this article.
If you're looking for a unique gift for the photographer in your life, that won't cost you an arm and a leg, consider some apparel from this new Philadelphia-based company, Togtees.
What makes this apparel any different from other photography related t-shirts and accessories on the market? These products are designed for photographers, by photographers. Togtees is based out of Philidelphia, which is considered to be the birthplace of photography in the United States dating back to the first ever camera club founded there in 1860.
SLR Lounge Premium members receive a special discount with our Togtees partner code listed here! 
They have everything from catchy photography phrases to vintage film references – something for all ages and sizes! Check out some of our favorite shirts and accessories and grab some this holiday season for your favorite photographer!
All t-shirts and hoodies come in a breathable cotton meant to wear while on the field or in the comfort of your home while slaving away editing photos. Apparel starts at $14 and ranges to $55 and includes hats, pins, shirts for both men & women, and sweatshirts.
They are available on B&H or on the Togtees website.
Via (Petapixel and Phoblographer)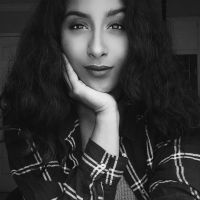 Shivani Reddy
Shivani wants to live in a world where laughter is the cure to pretty much everything. Since she can't claim "Serial Bingewatcher" as an occupation, she'll settle for wedding/portrait photographer at Lin and Jirsa & marketing coordinator here at SLR Lounge. For those rare moments when you won't find a camera in her hand, she will be dancing, eating a donut, or most likely watching Seinfeld. Follow her on Instagram:
@shivalry_inc