A platitude it may be, but that hindsight is 20/20 is an everlasting truism. No matter the walk of life, vocation, or level of success, we all reflect on our lives and decisions, see our missteps, and likely ponder what we would do differently given the chance.  The mistakes, of course, aren't made in vain, as they're learned from and build resilience. They also provide us the opportunity to 'plant a tree under whose shade we will never sit' by sharing the experience and earned wisdom, for the benefit of others.
This is the basis of this new series, One Thing I Wish I Knew, where we will speak to some of our favorite photographers and pose one succinct question in the hopes you can learn from their journey as you walk you own path:
What is the one thing you wish you knew when you started photography?
We felt it would be appropriate to begin this series with our own Pye Jirsa, one of the founding partners of Lin and Jirsa Photography and SLR Lounge. You can follow Pye on Facebook here and Instagram here.
Pye's Gear List
Here are a few of Pye's favorite pieces, but you can see his complete gear list here: PYE'S WEDDING AND ENGAGEMENT PHOTOGRAPHY EQUIPMENT AND SOFTWARE LIST :
One Thing I Wish I Knew When I Started Photography: Pye Jirsa
People might think this is cliché, but honestly, this is the reason that I am so passionate today about education. Early on in my career, I was that  photographer who truly believed it was the gear that made the imagery. I was consumed with getting better gear rather than understanding how to use it.
When I saw an incredible photograph, I made the excuse that I lacked the proper gear to recreate such an image. With each upgrade would come a small improvement in quality, but overall my imagery didn't really improve in the way I thought it would.
I was always passionate about learning, but about a year into our professional careers, Justin, Chris and I [partners at Lin & Jirsa and founders of SLR Lounge], mutually agreed not to buy any new gear unless it was something we could prove added value to our business. What happened was that instead of looking to acquire new gear, I looked towards learning the ins-and-outs of every piece of gear that was in my bag.
When I say learn, I don't just mean "understand" or well-read on a topic, I mean to gain applied knowledge. Applied knowledge is different from 'knowledge'. Knowledge, is garnered by simply reading and understanding the concept of a topic. I read an entire manual on repairing automobile engines; I understood how the engine worked quite well, yet when I popped the hood on my car, I was absolutely lost.
Photography is very similar, you can understand how a flash works, but understanding how to create an incredible image while in a working environment are two completely different things. Creating incredible images in working environments requires applied knowledge, and it's gained from understanding a concept and  with practice and repetition.
So that's where I focused; first acquiring the education, and then setting up practice shoots to turn that knowledge into applied knowledge. With the same gear that I had always had, my imagery begin to jump by leaps and bounds.
From that point on I understood that new gear could often simplify my life and make my job easier, but that was it.
Going through this process created a passion and desire within me to share and educate others, hence the creation of SLR Lounge and my passion towards educating.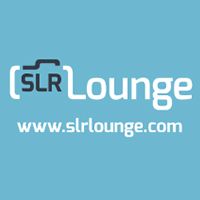 SLR Lounge Official
Articles by SLR Lounge Official are created by multiple authors. They represent official announcements by SLR Lounge.