When it comes to wedding and event photography, you have to be on top of your game whether you are the first or second shooter. Communication, coordination, and quality technique will help carry you both work in synergy to create beautiful, unforgettable images for your clients. You can see in the work of Lin and Jirsa Los Angeles Photography that they have a strong, well-functioning system when it comes to their team of shooters.
So how do you improve your shooting technique for event and wedding photography as a second shooter?
Portrait and wedding photography Neil van Niekerk has two great articles about how to become a better second shooter.
The first article focuses on technique. As Neil says, the quality of your images can usually be improved by honing on your shutter speed/aperture, ISO choices, and how they all work together. I think this is where practice makes perfect and being proactive with setting up your shots will come in handy. If you are in a certain type of environment like a banquet hall, make sure you know what kind of settings you will need to have locked down.
Additionally, having the right equipment and how to work your gear will help a lot in being comfortable with your shots. The event is not really the time to fiddle around with settings that you have never tried before, unless you really have your fundamentals down.
So it's good to go over how to better your technique before your shoot. So be sure to read this article first to lock your technique down.


The second article covers what you should do as a second shooter. Whether it's covering the angles or focal lengths that the first is not covering or getting those detail shots, there are plenty to do as a second shooter. So in order to be a successful teammate to your first shooter, make sure you know what to cover.
I believe this is where communication and knowing the first shooter's style of shooting is invaluable. You want to make sure you're covering the bases for the first without necessarily getting in the way of the principal shooter or being in his or her frame, of course.
Neil has more tips on how to become a better second shooter, so be sure to read his post.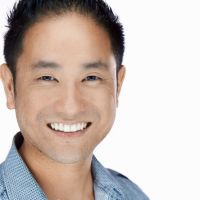 fotosiamo
Joe is a fashion and commercial photographer based in Los Angeles, CA. He blends creativity and edge with a strong style of lighting and emotion in his photographs.