Welcome to Time Out with Tanya, where I've put my fast paced graphic design career on hold in favor of adventures in motherhood. I'm capturing every moment on camera and you can come along, if you'd like. Sign up for my weekly email here so you'll never miss a Time Out.
In Part 5 of our No Studio? No Problem! Series, I offer tips for taking timeless, authentic portraits in your own back yard. Whether you're photographing your kids during a picnic lunch out back, or shooting a portrait session for a client, the yard can be an interesting and dynamic location.
Let Them Play
One of my favorite portrait sessions of all time was this "siblings session" in Northern Idaho. I had never met the family in person and we agreed to just meet at their home and take photos in the yard. I honestly wasn't sure what to expect, but for me that's part of the fun of shooting on location. When I arrived at their home, I was inspired by the beauty of their property and the golden hour sunlight was perfect!
The kids warmed up to me right away and I just kind of followed them around while they climbed the fences, showed me their horses, played in the leaves and lounged on bales of hay. They were having fun. I was having fun. The mom was having fun. No meltdowns or fussing over fancy clothing that might get a little wrinkled, etc. It was a turning point for me, since I had previously decided I didn't really want to photograph kids. They were too exhausting, unpredictable and cranky. I dealt enough with that at home! But if I could do sessions like this, relaxed, playful, fun, than I would go for it. And here I am today…specializing in at-home portraits!
Embrace the Weather
My original idea for the No Studio? No Problem! series came about because those of us without a dedicated studio space who live in the Great White North, are stuck inside for several months of the year, and let's face it, our living rooms aren't very inspirational backgrounds. But, we get through. Don't let inclement weather keep you from going out, if you can.
School was cancelled on this day, and even though there was about three feet of snow on the ground, the flakes were falling gracefully and the light was gorgeous, so I sent my son out onto the back deck to play and I snapped away. I'll treasure these photos forever. It was a happy day.
These were shot with a Canon EOS Digital Rebel XTi and a Canon 50mm f/1.4 prime lens. ISO 200, f/2.2 at 1/1250. Proof you don't need a full frame camera or expensive lens to take a great photo.
Take Advantage of Architectural or Landscape Features
The key to making back yard photos interesting, is to find what makes the yard unique or appealing and use it to your advantage. Look for architectural or landscape features that can be used for posing or as a backdrop.

This is from my first session with the Canon 5D Mark III. It had literally come in the mail about an hour before my session so I brought it along just to try it out. Shooting with a full frame camera for the first time blew my mind. I'm not kidding. Anyway, this client just happened to have a beautifully landscaped property and I took full advantage of it's features. The colors in the rocks just happened to match the outfits the girls were wearing, too. I love it when that happens!
Here I'm simply shooting on my front porch. Unlike many of my clients, I do not have a particularly lovely or interesting yard. We have a plain suburban house and yard just like all the other average Americans around here. But that's ok. I look for lines, shapes and neutral colors for my background and aim to eliminate clutter. A strategic crop can make or break a photo. Here's a comparison of this image before I cropped it:
Lea Hartman is a photographer I follow who brilliantly photographers her clients in and around their homes and yards. Read my interview with her here.
Step Away from the Fence
Speaking of boring or ugly yards, the best tip I can give you for taking photos in cookie cutter suburban yards is to step away from the fence! Argh! I just want to shout it out on the rooftops to everyone who posts pics of their kids in front of that same grey cedar plank fence which encloses every modern housing tract in America to just bring their subject away from the fence for a much nicer photo. Here's an example of my son in his G.I. Joe Halloween costume in our back yard:

By simply moving him away from the fence about 10-15 feet, I'm able to blur out the background for much more depth and less distraction. I like the subtle striped effect it gives me, without screaming "Hey! We're in the backyard and the fence was our only background option!" I took these just before heading out to go Trick-or-Treating and the setting sun was at his back so I simply used a Canon Speedlite and Umbrella for a little fill flash at camera right. This was also shot with my Canon 5D Mark III and Canon 50mm f/1.4 lens.
Use a Prop
If you're in a yard where the ugly fence really is your only option, consider bringing a prop into the picture. In both of these examples, we simply brought a bench out for the subjects to sit or pose upon. Voila! Instant interest for your portrait.
In this case, with the little children, the bench also gave them something to focus on so we could get them all to stay near each other for a photo. I still think I took about 100 shots and this is the one and only where they were all looking at the camera at the same time. What did I tell you? Exhausting!
Capture the Candids
I already touched on this a little, but for me, the best part about taking photos in the yard is that it's a pretty casual setting. There are a lot of opportunities to just watch and capture candid moments that parents or loved ones will look back on and appreciate.
In this candid moment, my kids are exploring the back yard at my grandmother's house. For me, it portrays everything that summer and childhood is about. No shoes, hair uncombed, maybe getting into a little mischief. I love that little profile of my two-year-old, who grew up so fast into a three-year-old and doesn't look like this anymore…
What On-Location Photography Tips Would You Share?
This will may be my last post in the No Studio? No Problem! series. It's been so wonderfully received and I want to give a genuine thank-you to everyone who commented, liked, shared and encouraged me to keep writing it. It wasn't easy to post photos of my home, since it's very far from perfect! This community is so full of talented and experienced photographers, I'm interested to hear your tips and share them with everyone else in a follow-up article. If you have a tip and behind-the-scenes photos you'd like to share, fill out and submit this form by Saturday, March 29th. I'll consider it for publication with a link to your website.
And, you can read the other articles in this series, No Studio? No Problem! Part 1: Mobile Photography Studio Kit, where I list all the gear I use on-location, Part 2: Shooting in the Master Bedroom, Part 3: Shooting in the Living Room, and Part 4: Photography Lighting Tips for Shooting in Tight Spaces.
CREDITS: Photographs by Tanya Smith are copyrighted and have been used with permission for SLR Lounge. Do not copy, modify or re-post this article or images without express permission from SLR Lounge and the artist.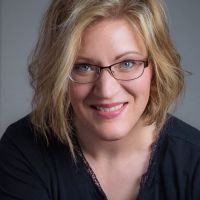 Tanya Goodall Smith
Tanya is the owner of WorkStory Branding Photography in Spokane, WA. Businesses hire her to create story-telling content that sells their high end products and services. She also teachings photographers her unique business model for making serious money as a corporate and personal branding photographer. Find her at
workstoryphotography.com
and
workstoryeducation.com