My oldest son has a rare type of dwarfism called Metatropic Dysplasia. Metatropic means "changing shape" and Dysplasia simply means "abnormality." This particular type of skeletal dysplasia gets worse over time. Calvin generally sees a specialist in Seattle, which is about a 5-hour drive from our home, and while we had been receiving excellent care there, I had always wanted to take him to see a doctor in Delaware who specializes in treating kids with this particular type of dwarfism. Calvin had been complaining more and more about the pain in his joints and back. Seeing my 7-year-old hobble around like a 90-year-old man, or lay in the middle of the aisles at the store because he simply couldn't walk any longer, or sit out during play with other children because of pain absolutely broke my heart.
Although we do well enough financially, and I earn extra money through my photography business, we never seemed to be able to save up enough to take a trip to Delaware. I didn't want to wait years or rack up a debt on our credit card. One day my sister suggested I do a fundraiser and I was like, "No way! I'm not asking my friends and neighbors for money!" but she reminded me it wouldn't be for me, it would be for my son, and so as we often must do as parents, I put my pride aside and we began to make a plan.
Several friends suggested I try crowd funding, but I was skeptical about this since I knew several people in the same situation who had set these up and had little success. I knew if we were going to go this route we would need to have a video and it would have to be amazing. Most of the successful online crowd fundraisers I had seen had emotional, impactful videos that moved people to action. This is what we needed.
As a photographer, I knew I could shoot a video pretty well with my DSLR, but editing it was another story. I didn't have the skills to edit a video quickly and easily, and I didn't have time to learn how to use Final Cut Pro. Thank goodness I had been paying attention in the photography community and noticed Sue Bryce was editing simple videos with Animoto. Crazy! I thought Animoto was just for still image slide shows. So I signed up, learned to use it after some trial and error (it's so easy) and we were off.
Our video was eventually posted at youcaring.com. I chose YouCaring because it's specifically for medical expense related fundraisers and you don't have to wait until a goal is reached to receive the funds. Any donations made go directly to your account, minus a processing fee by PayPal. With donations received by our local friends and family and the online campaign, we raised almost $9000 in two weeks. With that money, we were able to take Calvin to see the specialist in Delaware, get him a wheelchair, custom fitted shoes and weekly physical therapy, all of which have helped reduce pain and swelling in his joints and improve his quality of life. 
How to Easily Make a Video
Below are the details about how I made my video, and the steps I believe you can take to have a successful online fundraising campaign.
Supplies used:
Canon 24-70mm f/2.8 L lens locked at 70 mm
(Note: Any camera/lens combo with a video function will do)
Adobe Lightroom + SLR Lounge Lightroom Presets
Script + People
Step 1: Write Your Script
If you're planning on just winging it with your video, you might want to think again. Take some time to write out the objectives you have for the video.
For Calvin's, I wanted to educate our audience about what was going on with him, how it was impacting our lives, and the goal we had in mind. I came up with some specific interview questions that would help tell the story and I wanted to show Calvin in action. I interviewed some of the kids and adults in our lives but ended up only using the kids in the video because they told the story so well. I ended up writing the little text snippets I included in the video after the filming, but for the most part I had that messaging outlined beforehand.
Step 2: Schedule Your Shoot(s)
I scheduled two different shoots, one for interviews and one for the outdoor snippets. I gave some basic instructions to those involved and just told them I would be asking them some questions and giving them some directions and that it would be a lot of fun. And it was! The kids loved being interviewed and each one couldn't wait for their turn.
Step 3: Details of the Shoot
I set up my camera on a tripod for the interview portion. We did them in my living room next to a large window using only natural light. Each child being interviewed sat on a chair I and sent all other children to the basement so they wouldn't be making a ton of noise in the background.
I used my in-camera microphone, which wasn't the best, but it worked ok. If I could go back and do something over again I probably would have at least gotten a better mic for the interview portion. There are a lot of inexpensive mic options available that plug into the hot shoe mount on a DSLR, but since we were trying to do this without spending extra money, I just went with the equipment I had.
[Rewind: 5 INEXPENSIVE AND CLEVER MICROPHONE MOUNTS FOR VIDEO]
For the outdoor shoot, I set my camera on a monopod so I would have the ability to move around and follow the kids. I don't even have a ball head or panning head or anything on my monopod. I just screw it right into the camera and move the whole thing when I want to pan.
To make the video interesting, I took a lot of short snippets and took shots from lots of different angles (I learned later these detail shots are called "B-roll" footage). I kept the wide, medium, close, rule in mind. Basically, I tried to take some wide, medium and close shots of every scene to keep it interesting.
Step 4: Color Correct the Footage in Lightroom
As I mentioned earlier, when it comes to editing video footage I'm pretty clueless. So, with a little trial and error, I made it work with the tools I had. Since I use Lightroom to edit my photographs, I figured it would work just fine for my video needs. I imported the footage into Lightroom and then used the SLR Lounge Lightroom presets to quickly and easily adjust the color toning and exposure of my snippets. You have to use the Library module to edit video in Lightroom and not all the functions of the presets are supported for video, but I found them to work just fine for adding saturation, contrast and my own signature style to the feel of the video. To use a preset from the library module, you either select the preset when you import the footage or select it in the Quick Develop menu.
Of course, you don't have to use presets to edit your footage but I found that using the same system I use to edit my photos saved me so much time and was super easy. To read more about how I use the SLR Lounge Lightroom System to quickly and easily edit my photos, visit click here.
Step 5: Edit the Footage with Animoto
After signing up for my Animoto account, I first chose the template I wanted to use, which was a simple one that supported video clips. Then I imported all the clips I wanted to use. From there you can customize your template, shorten your clips (tip: shorter clips are more interesting and help the video move along so your viewer doesn't get bored), add text slides and rearrange the order of the clips. Lastly, I looked for the perfect song within their song library to accompany my video. This might have been the part that took the longest, but I knew the emotional impact of the video would be largely affected by the music I chose.
Step 6: Publish & Share
After my video was done I sent a preview out to a few friends to make sure there weren't any typos or other issues, then we sent it out into the world wide web and shared, shared, shared.
Aside from having an awesome video, having a lot of places to share the video is key to the success of an online campaign, in my opinion. Most people who donated knew us or were connected to us in some way. I attribute a lot of the success to the photography community I'm connected to through SLR Lounge (if you haven't already, join our Facebook community page. It's the most positive, education-focused online photography group I've found.) One anonymous photographer from a foreign country donated $1000. I was blown away by the support we received. If you'd like to follow Calvin's journey, like the Facebook page we set up for him, Calvin Up Close : Metatropic Dysplasia.
Rewind: SLR LOUNGE WRITER TANYA SMITH NEEDS YOUR HELP FOR HER SON WITH RARE DISEASE
Conclusion
You can see my video isn't technically perfect, but every single person I showed it to in person got a little emotional (I still get emotional when I watch it) and it moved them to action. I believe anyone can have a successful online fundraiser if they have an emotionally impactful message and good cause to share, an incredible video and a large online social network. 
My dream is to one day organize photographers and filmmakers to help those of my friends and others who haven't been so lucky in their crowd funding efforts because they didn't have the skills to make a proper video. Animoto makes it so much easier, so I hope you'll give it a try. What do you have to lose?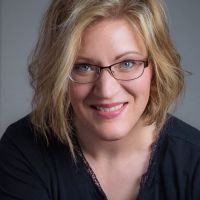 Tanya Goodall Smith
Tanya is the owner of WorkStory Branding Photography in Spokane, WA. Businesses hire her to create story-telling content that sells their high end products and services. She also teachings photographers her unique business model for making serious money as a corporate and personal branding photographer. Find her at
workstoryphotography.com
and
workstoryeducation.com