Tamara Lackey is one of the world's leading family and child photographers. She's also author of several bestseller books on the topic of photography. In addition, Tamara  is also an official Nikon Ambassador and in this new Nikon Behind the Scenes video, Tamara will show you how to shoot great romantic photos of couples.
Using creative posing and lighting, Tamara gives tips on how to capture a couples "true personality and love" in this 4 minute video. And for more tips on posing and couple interaction, check out the SLR Lounge Natural Light Couples Workshop DVD.
[REWIND: 3 TIPS ON SHOOTING BEAUTIFUL ENVIRONMENTAL PORTRAITS FOR COUPLES]
Here's a short list of the gear Tamara uses:
Nikon D800
Nikkor 85mm f/1.4
Basic fill card
Battery-operated fan
Reflector
Tamara starts with a stripbank, illuminating one side of her subjects. In this first setup, she uses the ambient light as a fill. She then adds a fillcard to fill in the shadows even more for a more pleasing result.
After she has the basic required shots, she continues by experimenting with different components. Tamara adds a battery-powered fan to add a little bit of movement to the hair.
Later on, she has her subjects sitting on the ground in front of the wall with a reflector right in front of them to create some nice-looking catchlights in their eyes. She gives these tips and more in her video.
What do you think about this series from Nikon? Do you have anything to add? Feel free to leave your thought in the comments below.
[via Nikon, images via screencaps]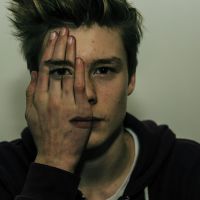 Paul Faecks
Paul Faecks is a portrait- and fine art photographer, based in Berlin. If you want to check out his latest work, you can do so by following him on
Instagram
or by liking his
Facebook Page