Sometimes I wish I could give you my eyes to see how much photographic and artistic work I view on a weekly basis. It's as vast as the oceans and so much of it today is so good. The thing is though, that with so much being produced, and so much of it good, believe me when I tell you, when it comes time to share something with you, I am not picking from the bottom.
When it comes to some of the most beautiful things, it's hard to choose just a few favorites. They could be buildings, photos, paintings, a fighter jet, or maybe Emily Ratajkowski's lips. I've seen a section of F-14 Tomcats take off into the sunset with their engines glowing to match the sky, and to this day think this may be the most beautiful thing I've ever seen. So often, it seems, I find the most beautiful thing around involves the sky. It sets a mood for everything else. When a friend in Toronto suggested I get in touch with Matt Molloy, I had no idea that I was about to see perhaps the most incredible sky photos I've seen to date. It's my opinion, but I'm sure you won't begrudge me saying that.
Hailing from Ontario, Canada, Matt is somewhat unassuming. His photos, sort of speak for themselves. Garnering a large and growing fan base on 500px and Flickr, Matt's work, especially his 'Time Stack' series, has become sort of a breakthrough success for him. Like many of us, photography wasn't considered a primary vocation for him, though he admits now, that may be changing. It's not hard to see why, when the attention he is getting is so rampant. Even 500px recently featured a tutorial on his style, a style so reminiscent of impressionist painting.
Once I made a few star trail images, I wondered why I've never seen this technique used on daylight timelapses. I tried it and, after a little tweaking here and there, I was astounded by the resulting images! They are kind of like a super long exposure, showing a large chunk of time in a single image, which is very much like the Impressionist movement that some clever painters came up with around the year 1870.
The final composites are the culmination of anywhere between 100 to 1000 photos shot on a Canon 60D (gear list at foot), typically more in the 200 shot range. He explained that he shoots a time-lapse usually with a 5 second interval which he adjusts depending on the speed of the clouds. He adjusts in Photoshop, but mostly to enhance tone and opacity of the layers. Interestingly, he works backwards, removing frames until he achieves just the right amount. What he ends up with is simply breathtaking.
[REWIND: How To Edit Astro Timelapse Image Frames – Weekly Edit Season 2 Episode 7]
Thoughts
I am so surprised at the effect Matt's work is having on me. I have had a window open with his photos for days now. I keep going back to them. Matt's interests lay firmly in the realm of the arts, with music part of the group. It must be this creative facility that enabled him to take something so standard and create something so unique. I've never actually found myself wanting to shoot timelapses. I appreciate them, but the desire never arose. This is the first time I've been sparked to do so and I think I just might. I also had a tremendously difficult time choosing a few photos to share, because so many are just so brilliant. 

Do yourself a good service and check out his Facebook, Flickr, and 500px pages. It's worth your time.
Gear List:
Canon 60D
Tamaron 10-24mm
Tamaron 18-270mm
Canon 50mm f/1.8
Manfrotto 190XPROB tripod
CREDITS: All photographs shared by Matt Molloy are copyrighted and have been used with permission for SLR Lounge. Do not copy, modify or re-post this article or images without express permission from SLR Lounge and the artist.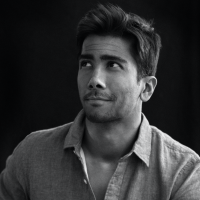 Kishore Sawh
A photographer and writer based in Miami, he can often be found at dog parks, and airports in London and Toronto. He is also a tremendous fan of flossing and the happiest guy around when the company's good.