Undoubtedly one of the leaders in filter technology and quality with Emmy & Academy Award winning technology, Tiffen aims to improve upon its already favorable rank in the market with their newest venture.
The new NATural ND, named after Tiffen founder Nat Tiffen, "maintains true color fidelity and produces outstanding image quality." The NATural ND's provide unsurpassed neutrality in the visual and IR spectrum, resulting in true color fidelity and ultimate image quality.
Representing a breakthrough in ND and IRND filtration, the NATural Neutral Density filter line allows complete control of light for the perfect exposure, as well as superior performance in the visual and IR spectrum. These technological advancements make the NATural's the ideal choice for cinematic and photographic production.
The new filter uses Tiffen's ColorCore® Process to laminate the filter, resulting in unmatched durability and ensuring the integrity of the filtration. Tiffen guarantees unparalleled image quality and ensures the effect will not scratch off or fade when exposed to harsh lighting conditions overtime. One of the main benefits is that the NATural ND maintains authentic skin tones without washing out the image.
Product Sizes & Densities
.3 (1 Stop)
.6 (2 Stop)
.9 (3 Stop)
1.2 (4 Stop)
1.5 (5 Stop)
1.8 (6 Stop)
2.1 (7 Stop)
Currently, the only sizes available are 4×5.650 (the complete line retailing for $549 USD) and 6×6 (the complete line retailing for $699 USD). Screw-in and 4×4 sizes will be available at the end of the calendar year.
For more information on line, click here.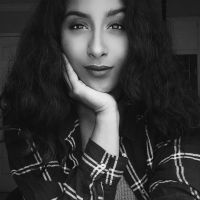 Shivani Reddy
Shivani wants to live in a world where laughter is the cure to pretty much everything. Since she can't claim "Serial Bingewatcher" as an occupation, she'll settle for wedding/portrait photographer at Lin and Jirsa & marketing coordinator here at SLR Lounge. For those rare moments when you won't find a camera in her hand, she will be dancing, eating a donut, or most likely watching Seinfeld. Follow her on Instagram:
@shivalry_inc