Update | This contest is over. Congrats to B. Lauritzen of Victoria, Australia and C. Lord-May of Calagry, Canada for winning!
World-renowned filmmaker, Ray Roman, and High-Profile Wedding Cinema have announced a 27-city, international tour, and we're giving away 2 seats!
Giveaway Info
Prize: 2 lucky prize winners will each win a High Profile Wedding Cinema Ticket Bundle — which includes a Platform Presentation Ticket and an Interactive Master Class Ticket for Ray Roman's Workshop Series, High Profile Wedding Cinema. More information and the schedule can be found at www.HighProfileWeddingCinema.com.
Ticket Giveaway for Wedding Filmmaking Workshops with Ray Roman

Note: If the widget above is not loading, please use this link.
Workshop Info
Ray will share the secrets that have made him one of the most successful wedding filmmakers ever. His focus is to show you how to make stunning wedding films, and how to get top clients to pay top-dollar for them.
Who are these workshops for? These classes are perfect for photographers looking to add video to their studio, and for shooters looking to take that next step. They're also ideal for 2nd shooter training, and even great for advanced shooters looking for some golden nuggets.
Platform Presentations – These will cover Ray's business and editing methods, including his strategies for attracting clients, short-form wedding editing, new color-grading techniques, and more.
Master Classes – Ray's Interactive Master Classes cover all aspects of wedding day coverage, complete with a model bride and groom for interactive demonstrations. For more information on class curriculum please visit www.HighProfileWeddingCinema.com.
If you're interested, we've also secured a discount code for our community. Please use the following coupon code: 'SLRLOUNGE15' for a Limited Time 15% discount!
 Restrictions or Rules
Ticket Bundles include tickets for in-person High Profile Wedding Cinema Workshops, which take place between August 31 and November 21 2016, across the US, Canada, Europe, Australia, and New Zealand, and the Workshop Series schedule can be found above.
If unable to attend any of the in-person classes offered, then winners can exchange their Ticket Bundle for the High Profile Wedding Cinema Digital Course — which contains content from both Ray's Platform Presentations and Interactive Master Classes.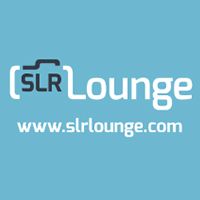 SLR Lounge Official
Articles by SLR Lounge Official are created by multiple authors. They represent official announcements by SLR Lounge.