Did you know that there are multiple ways to rate and organize your images in Lightroom? Flexibility is one of the strengths of Lightroom, and when it comes to its rating system, Lightroom offers you the choice on how you would like to cull your images. In this SLR Lounge Lightroom 4 A-Z video tutorial, we explore each of the ratings type, as well as how to quickly access them.
Watch the Video Tutorial
The following video is from the SLR Lounge Lightroom 4 A to Z Workshop on DVD, a 14-hour workshop covering everything Lightroom from file management to advanced artistic processing techniques. The video shown below explains the different settings available in the Library View Options.
Summary
Lightroom 4's rating system can help you cull through your images faster by using one or a combination of the three systems. By taking advantage of ratings, you can quickly and easily organize and trim down your set of images so you can have fewer images to process in the editing stage of your workflow.
In our next Lightroom 4 A to Z DVD tutorial, we will be covering the Toolbar in Lightroom.
If you are interested in purchasing the Lightroom 4 A to Z DVD, it can be purchased for $99 in the SLR Lounge Store.
Purchase the Lightroom 4 A-Z DVD Guide


The Lightroom 4 A-Z training DVD will turn any Lightroom novice into a complete master of Lightroom 4 in no time! The DVD which can be played on a Mac or Windows PC includes the following:
– 130 Video Tutorials and nearly 14 hours of content!
– Over 6 hours of tutorials dedicated to developing techniques
– Full Menu System for easy navigation through the tutorials
– Bonus DVD Content that includes Advanced Lightroom 4 Techniques
– Full HD 1080p Resolution for all Video Tutorials
– On-screen Shortcut Tooltips for Lightroom 4
– Exercise Files + Final Catalog so you can follow along during the tutorials
– No Advertisements
Related Product Offers Recommended by SLR Lounge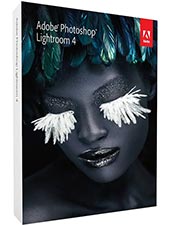 1) Purchase Adobe Photoshop Lightroom 4 through Amazon. Click any of these links to take you to the offer.
Click here to purchase Adobe Lightroom 4 from Amazon.com