The constant pursuit of excellence and improvement is what differentiates an artist from a hobbyist. Settling for the status quo or a measure of comfortable equilibrium might suit you for a while, but eventually, your skills or your business will suffer. If you want to avoid this fate, it is incredibly important that you seek to improve every aspect of your business at every opportunity. Granted, with all of the hats an aspiring or established photographer must wear, it can be difficult.
To make things a bit simpler, I am going to discuss just a few areas within your photo session process that you can examine to ensure you are working to provide your photography client gets everything they want. I would love for you to add your favorites in the comments!
Creativity
If you are anything like me, it is easy to get stuck in a rut. You work hard to master a particular technique or piece of equipment, and you tend to want to use that as frequently as possible, especially if clients have been impressed with it in the past! While your photography client may have chosen you because they LOVE that one shot or series of shots from your portfolio, they have also come to you because they value the creativity they see in your work.
To honor their confidence, a professional will seek to grow in creativity and is always looking for ways to express creativity in each session. You can do this a couple of different ways.
Session "Focus"
Instead of going into a session with little thought other than the basics of location or the traditional poses to get, set yourself some parameters. Focus on making use of lines, verticals, symmetry, or showing movement. Maybe use a lens that you typically avoid or adjust the angles from which you normally take your photos. Pushing yourself outside your normal process will help you spark that creativity and might just lead to some amazing results!

Posing Advice
I can't tell you how many times I've heard the phrase, "I just never look good in pictures!" In looking at some of the photos that "professionals" have passed off to customers and all of those "faux-tographer" posts and memes, I can completely understand why a photography client might be nervous. Of course, they have chosen you because you are a super photographer and your portfolio is stunning, right? Well, in that case, you have to deal with the nerves and self-consciousness that comes from a lifetime of living in a world where body image is vitally important. In the real world, if I see myself in an unflattering mirror, I can just move away, but photos immortalize my appearance. So, there's a certain level of trust and vulnerability there.
How can you overcome this? Devote yourself to learning how to pose. Helping individuals and couples know how to pose properly can help overcome enormous issues. By demonstrating your expertise in this, the women you photograph will become more comfortable and relaxed. If you can do this early in your session and then give them a quick peek at how amazing they look, it will make a huge difference in their ability to enjoy the session. This, of course, leads to a happy photography client, referrals, rainbows, and unicorns! I'd recommend checking out some of the offerings over at the SLR Lounge Store to help with this. My personal favorite is the Natural Light Couples workshop that you can get for 30% using happyholidays30!

Comfort
As I have mentioned, frequently our clients don't know what to do in front of a camera. I've even had corporate headshot clients express nervousness. As professionals, our role is to alleviate any fear or discomfort our clients have and make the session an enjoyable experience for them. In addition to being creative and demonstrating confidence and expertise when it comes to posing, it's important to create an atmosphere that allows them to relax. Most of this comes down things that you can control.
Demeanor
You don't have to moonlight as a stand-up comedian or carry a joke book around, but you do need to be pleasant and easy to work with. Don't be demanding or bossy. Work to make your posing guidelines and instructions more collaborative than declarative. More, "Let's brush your hair back from your face and look this direction," than, "For the love of…, brush your hair back again, and stop looking at the camera for this one!"
Customer Service
Remember that these people you are photographing are your customers and treat them as such. There's a fine line that we must walk between being in charge and providing the services they are looking for. Properly presenting yourself as the competent professional and maintaining a customer focused outlook will help ensure you are providing the best possible service.
I know there are many more items that a photography client might look for when choosing their photographer, but these are a few that are pretty easy to implement and are certain to help you stand out. It really all comes down to presenting yourself as the likable, knowledgeable professional that has their best interests at heart. Doing this consistently and working to do more than the bare minimum will keep clients coming back to you and referring you to their friends and family.
What are your tips for providing incredible customer service? Share them below!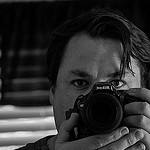 Michael Henson
Michael Henson is a St. Louis based photographer obsessed with everything creative. His photography interests span genres from still life to sports. When he's not running around with his face to the camera or behind a keyboard writing, you can typically find a guitar in his hands or catch him out enjoying life with his family and friends. For more from Michael, bebop on over to: WEBSITE:
Michael Henson
Personal Facebook:
Michael Henson
Business Facebook:
Henson Creative
Instagram:
@michaelehenson