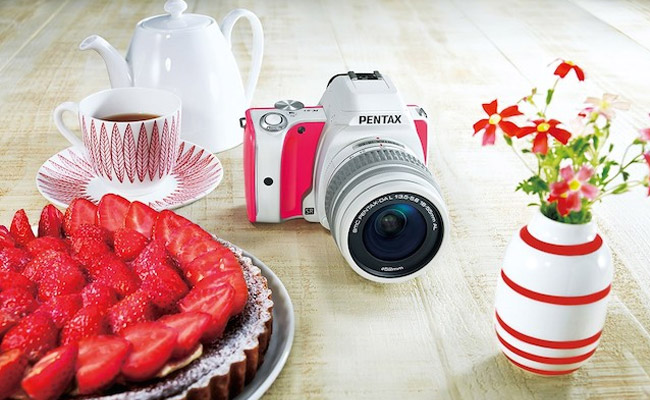 Pentax, and their parent company Ricoh, are not ones to shy away from offering you every color option you could ever imagine on their cameras. Today, they bolstered that reputation with the announcement of three new 'Delicious' color options for their K-S1 model.
New Pentax K-S1 Color Options and Price Update
Now, as far as we can tell, these new K-S1 models are just new color schemes. Meaning that they will feature the same 20MP sensor, 5.4fps burst, 51,200 Max ISO, 1/6000th shutter speed, and 3″ display as the original K-S1. So don't run out and get one of these if you are hoping for new features. The only new features here are the deliciously flavorful color options: Blue Cream Soda, Strawberry Cake, and Lime Pie.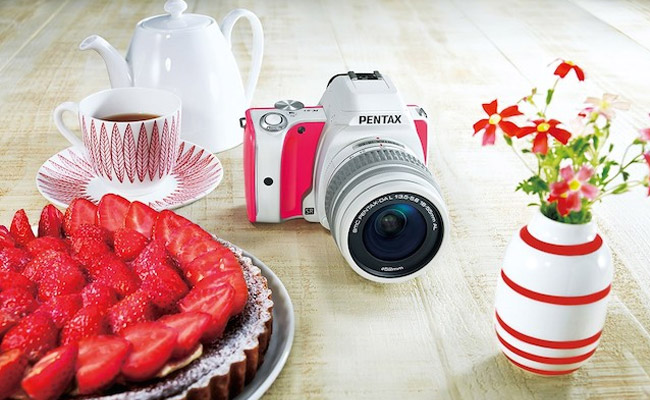 Pentax/Ricoh is hoping that these delectable new color options (which they are calling the "Sweets Collection"), and the accompanying mouth watering product photography, along with a nice $100 price drop may pique your interest in this new K-S1.
These new color options for the K-S1 will go on sale in mid-November, and including the $100 price drop, they will be available for $650/Body or $700 in the kit.
[Via DP Review]