Today's laptops have the ability to display rich life like the color in 4K resolution, with seamless motion. However, the out of the box settings for most laptops are not optimal, resulting in either average color or contrast and gamma set too high.
Proper monitor calibration is key to ensure accurate colors and black levels for producing the best results for editing and viewing digital content. If your weapon of choice to create this content is a Macbook, and it has a glowing logo, using a calibrator like the Datacolor Spyder5 or the X-Rite i1Display Pro could result in inaccurate measurements.
Debuting in 1999 with the Powerbook G3, the lit-up Apple logo as Steve Jobs stated was "a mark of premiumness"; something many companies such as HP and Dell have since incorporated in their line of notebooks. Since its inception, it has been a symbol of prestige proudly displayed or incorporated into a pop culture decal.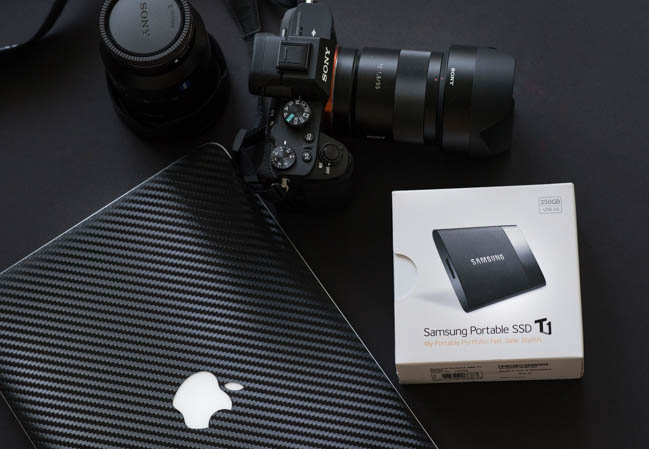 The glowing logo is simple in that the display's backlight lights it, however, this allows light to leak in from behind the computer. This Apple-shaped light that signals that you've walked into a crowded coffeehouse can throw off calibration hardware.
In normal use, this glowing symbol doesn't cause much of a problem, but when calibrating and profiling the display this will result in inaccurate measurements. If you are new to calbrating your displays you may not notice a bad profile, unless it is particularly bad. A simple trick to counteract the effects of the glowing logo is to offset the target swatch window slightly, off to the side from the center of your screen. The most popular monitor calibration software will allow you to move the target window, but if your favorite one does not a simple piece of gaffers tape will also help.
This simple trick is only needed for MacBook Pros prior to the 2016 model. As it did with the 12-inch MacBook, Apple has removed the backlit Apple logo on new 13 and 15-inch MacBook Pros making it evidently clear that the iconic glowing logo is now a relic, making way for the new non-glowing shiny Apple logo. This simple trick can save you hours of troubleshooting and provide more accurate colors when calibrating.
Justin Heyes
Justin Heyes wants to live in a world where we have near misses and absolute hits; great love and small disasters. Starting his career as a gaffer, he has done work for QVC and The Rachel Ray Show, but quickly fell in love with photography. When he's not building arcade machines, you can find him at local flea markets or attending car shows. Explore his photographic endeavors
here
. Website:
Justin Heyes
Instagram:
@jheyesphoto